Manchester United striker Michael Owen says he is preparing himself to step up when called upon in the side's chase for the title, with his past match winners making him a possible unlikely hero for the English giants.
Owen has made four appearances for the Red Devils this season, with just one of those being in the league.
And while his last run on the pitch took place at the beginning of November, Owen insists that if United need his assistance as the season comes to an end, he will be ready and willing to give his all for the side.
"My mindset has got to be get myself ready mentally, physically as I might be needed for 10 or 20 minutes," he told the official United website.
"Who knows? That could be in the last game of the season at Sunderland.
"I might have built up enough, whether playing in a reserves game or two, and then that's fine."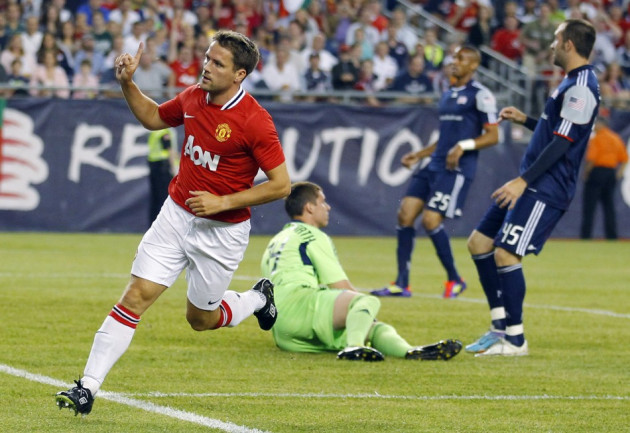 Owen scored in one of United's greatest matches, when the side needed a last minute goal to defeat cross-town rivals City 4-3 in 2010.
And his performance on that day might be needed once more, as United prepare to face the Citizens again in what looks likely to be the title decider.
While Owen knows he won't be in contention for a starting spot come Monday, the England international is ready to come on at the last minute and repeat his heroics when needed.
"I can't imagine myself getting back and starting in the 11," he said.
"But I think the immediate thing is to get myself mentally ready, just in case the manager says, 'I'll put you on the bench' or whatever and I'll come on for 15 minutes and try to nick a goal if we're struggling."
United currently sit three points clear of City at the top of the Premier League table. If City are to win the game, they will move above United in the table thanks to a better goal difference.
While the game will be particularly tense, Roberto Mancini insists his side aren't feeling the pressure.
"The derby is always the game of the year," he told Sky Sports. "For the supporters, a derby is always a different game to the others. It is important for the city.
"Manchester has two top teams who are in a position to play this important game.
"But for us, it will just be one more game, not because we fight for this or for that, and after it there are another two games, very tough games."