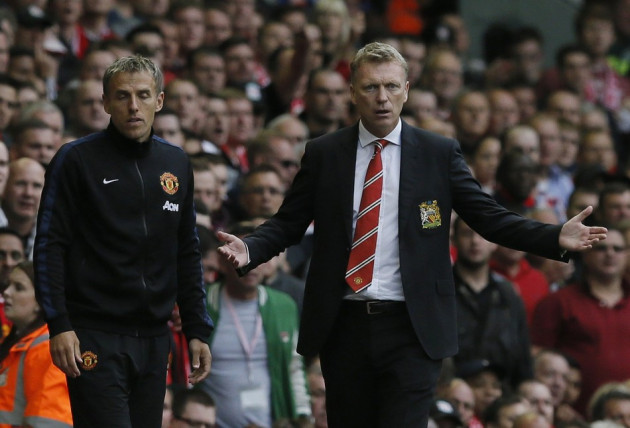 Liverpool legend Kenny Dalglish has backed David Moyes after the Scot endured a poor start to his life as Manchester United manager.
The former Everton boss replaced Sir Alex Ferguson at Old Trafford after United's legendary manager stepped down from his post at the end of last season. Dalglish believes United's poor run in the league is down to their tough fixtures, which saw the Red Devils face Chelsea, Liverpool and Manchester City in their first five matches.
Moyes saw his side suffer a 1-0 loss to Liverpool and a humiliating 4-1 defeat against derby rivals away from home. This has seen United out of top four in the early stages of the season.
"David Moyes has had a bad start there in terms of fixtures. To get Chelsea, Manchester City and Liverpool in their first five Premier League games was a big ask. If you're losing games the press are going to be critical of you," Dalglish told talkSPORT.
"The results are always going to be scrutinised if you're a Manchester United manager, whether you've been in the job for ten minutes or ten years. I think you'll always be criticised as Manchester Untied manager if you're losing games. Anyone who was following Sir Alex Ferguson was going to have it difficult."
"They're being critical of Moyes at the moment because they've not had the greatest of starts in the Premier League but then their performance against Bayer Leverkusen has almost been dismissed when they beat them 4-2 in the Champions League. That's what he's up against," he added.
United also saw changes in the administration after David Gill was replaced by Ed Woodward earlier this summer. Dalglish believes the former chief executive should have continued his role to help Moyes settle at the club.
"I think also what was a big thing, which doesn't get much publicity, was David Gill moving on and Ed Woodward coming in. That has had an impact on Manchester United as well," Dalglish stressed.
"Maybe they should have asked David Gill to stay on during the transfer window to give his advice and his knowledge to both Woodward and Moyes. I think it would have been helpful to both of them."