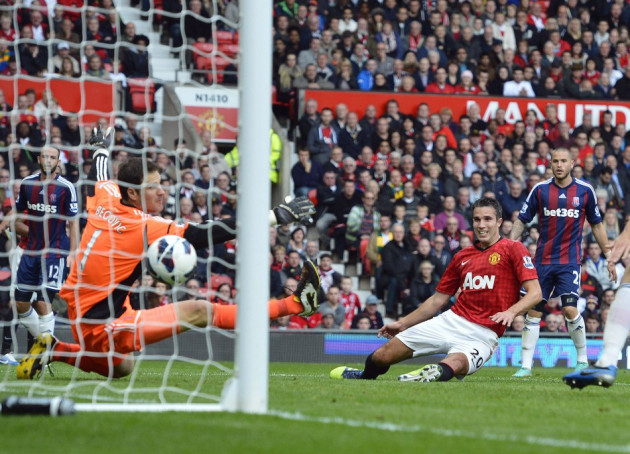 Manchester United striker Robin van Persie has praised team-mate and England forward Wayne Rooney, after the two combined to score three goals in the Red Devils' 4-2 win over Stoke City on Saturday.
"Things are going well and our understanding is getting better all the time," the former Arsenal captain told the club's website, adding, "Everyone could see from day one that we were working well together. We like to play together and we help each other."
The Dutchman signed for the Old Trafford club in the summer after eight years at the Emirates and on the back of a stunning 2011/12 Premier League campaign, during which he scored 30 goals. The 29-year-old PFA Players' Player of the Year winner for last season has simply continued where he left off in London, with eight goals in 10 appearances for Sir Alex Ferguson's side.
The striker led the line for his new club during Rooney's injury (the former Everton player missed games after a thigh gash against Fulham in August) and has generally impressed hugely at his new club. He also spoke on the understanding between the two strikers.
"Sometimes Wayne plays at the top, sometimes I do and then he drops in and then you have Danny [Welbeck] coming in from the left sometimes too. I might also go out there for a few minutes in a game or Wazza [Rooney] does," van Persie explained, "I think it's only the second or third time that we've played in this formation, but the main thing is we've had a good game and got three points."
Delighted Rooney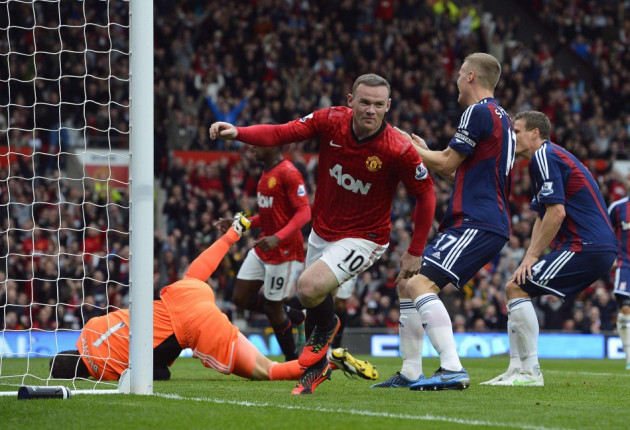 Meanwhile, Rooney, 26, admitted he was relieved to have scored his first goals of the season, in the win over Stoke City. The England star went goalless in the six games leading up to Stoke's visit and things seemed to get worse after he scored an own goal to give Tony Pulis's side a shock lead. However, Rooney, just as he did in the 2-3 defeat against Tottenham, inspired a comeback and capped his redemption with two goals in the match.
"It was my first own goal... I was marking Ryan Shawcross and he ran me in there, there were bodies in the way and it [Charlie Adam's free-kick] just hit me. I think it was important that I moved on from it quickly and didn't let it affect the rest of my game," he told the club's website.
Rooney was equally full of praise for van Persie.
"That's the first game we've started together up front and we've both scored. I'm sure it will get better and better, we have to keep working on that - not just the attacking but the defending side of it as well," the England vice-captain said. "We're both pleased with the way it's going and when we've also got Danny who's also scored today and Chicharito came on, we've got great attacking options."
United will now host Portuguese side Braga in a Champions League group stage match, on 23 October. Ferguson's men will then embark on a gruelling run of games that will see them face European champions Chelsea twice at Stamford Bridge (28 October in the league and 31 October in the Capital One Cup) and then host Arsenal on 3 November before travelling to Portugal to play Braga in the return fixture in the Champions League.