Pogba Happy At United As Rumours Speculate Chelsea Move
Paul Pogba says he's learning a great deal from Manchester United's stars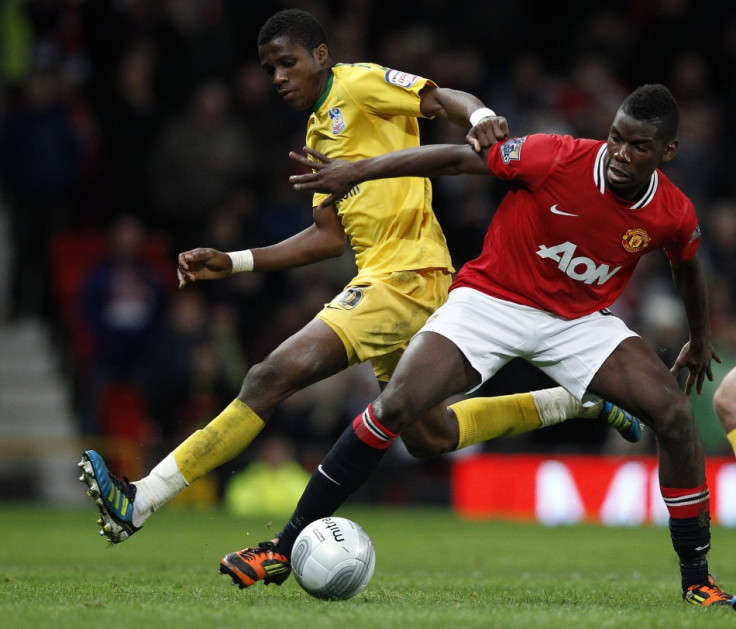 Paul Pogba claims he is finding the positives to being left on the bench for Manchester United, all but quashing speculation that he may leave the club in the summer for greener pastures as his contract runs down.
Pogba was the subject of a great deal of transfer speculation in January, with his deal entering into its last six months at Old Trafford.
Chelsea in particular were linked with the youngster, and again today press outlets such as the Daily Mirror are claiming that the France Under 19 international may make the move to Stamford Bridge when the season comes to an end.
But Pogba says he's happy learning from the best at United, and though his starts for the senior side are limited, he wants to take every opportunity that comes his way.
"It's very good," he told MUTV. "Just to train with the talented players, top-class players, and improve and get more experience.
"When I'm on the bench, I just watch and want to play with them and get involved. Like against Liverpool, it was a great chance for me to be on the bench.
"I hope I will come on and do my best and show everyone what I can do."
Pogba scored the winning goal for the reserves side against Bolton on Monday night, and said that the United side's determination allowed them to take the 2-1 win, despite the opposition having equalised.
"It was very hard," he explained. "Seriously. We were winning 1-0 but they came back and we really wanted win the game. We wanted it more and we won it and I think we deserved it.
"Because I hadn't scored since the Norwich game, I think, I wanted to score so badly today. So I scored and I'm really happy.
"In training, I've been practising all the time - passing and going in the box - and it paid off. I'll just carry on and hopefully score more goals."
Pogba got a run out for the senior side against Stoke at the end of January, and Ferguson was full of praise for the 18 year old, insisting that though he hasn't yet signed a new deal with United, he does want to stay.
"Pogba did very well," Ferguson told BBC Radio 5 Live after the game. "He's got great talent and has a tremendous physique for a young boy. You can't believe he's 18.
"I was very pleased [with his performance]. It was a good time to bring him on as we were in control of the game and it gave him a chance to be confident with the ball."
© Copyright IBTimes 2023. All rights reserved.