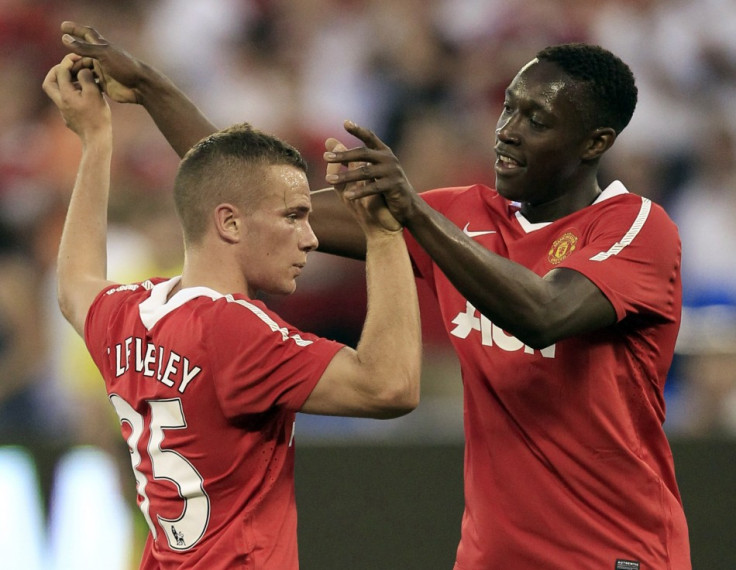 Sir Alex Ferguson has ruled Wayne Rooney out of Manchester United's Europa League match-up with Ajax on Thursday night, but the manager may be handed a boost, with Tom Cleverley looking set to start for the first time since recovering from his injury.
Rooney wasn't at training today, and Ferguson confirmed that due to illness, the goal scorer will not take part in the second leg of the final 32 of the tournament.
"Rooney is out for tomorrow," he said, as reported by the official United website.
"He has a bad throat. There were traces of it in Amsterdam last Thursday and he's been in bed for a lot of the weekend. He came in this morning for the first time. We're trying hard to get him ready for Sunday [at Norwich]."
Meanwhile, after playing 60 minutes against Ajax in Amsterdam last week, before being replaced by Paul Scholes, Cleverley is looking closer than ever to playing a full 90 minutes for United. And Ferguson couldn't be more pleased to have the midfielder on board once more.
"Hopefully Tom will play a full game tomorrow," Ferguson confirmed. "He's back and it's good to have him back. He gives us more ammunition in the midfield area, which was an area some people were worried about. Anderson's back training with the first-team now as well."