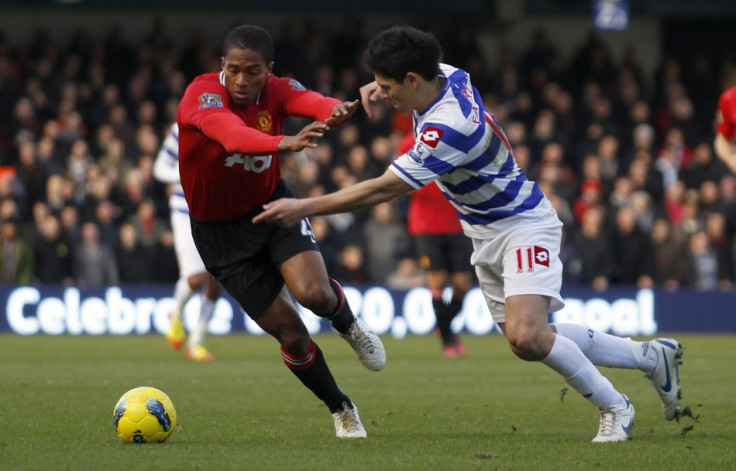 Arsenal legend Alan Smith has compared Manchester United winger Antonio Valencia to his former Highbury teammate Brian Marwood.
Smith suggests the aforementioned Manchester United winger has developed a brilliant understanding with Old Trafford talisman Wayne Rooney, in that the Ecuadorian's first thought in possession is two cross for the striker; a similar quality to former Arsenal winger Marwood.
Smith believes a striker's job is made far easier when a wideman, in the ilk of the Manchester United or Arsenal wingers in question, are so direct.
The Arsenal hero told The Independent: "As the man in the penalty area, if you know what your wide man is probably going to do, you can be a lot more committed in making a run.
"Just look at the relationship between Wayne Rooney and Antonio Valencia at Manchester United. These two have always hit it off, largely because Valencia doesn't complicate his game. On the ball out wide, he will usually try to deliver at the first opportunity, whether that means beating his man or curling a cross around."
"My old Arsenal team-mate Brian Marwood was of a similar style (to Manchester United's Valencia). Whenever he got the ball on the left, his first thought was to cross it, meaning I was always ready to make a move. Just like Valencia, Brian created plenty of goals for his grateful striker."
Smith suggests when Marwood was in the Arsenal side, he would know exactly what types or runs to make and when, and the striker turned football pundit believes Manchester United are benefiting from the same telepathy from Rooney and Valencia.
"Rooney, then, will have half an idea of what's going to happen by looking at Valencia's body shape. As a result, the forward can take an educated gamble to quite often get across his defender and reach the ball first." The Arsenal legend continued.
"With Valencia back in the Manchester United team for the last three league games, maybe it's no coincidence that Rooney has scored in each one. Not every goal, granted, was created by the winger, but the understanding is such that Rooney looks happy." The ex-Arsenal striker concluded.
Marwood played 52 league games for Arsenal between 1988 and 1990 and struck a superb signing with Smith during their overlapping Highbury careers. The aforementioned Valencia moved to Manchester United in June 2009.