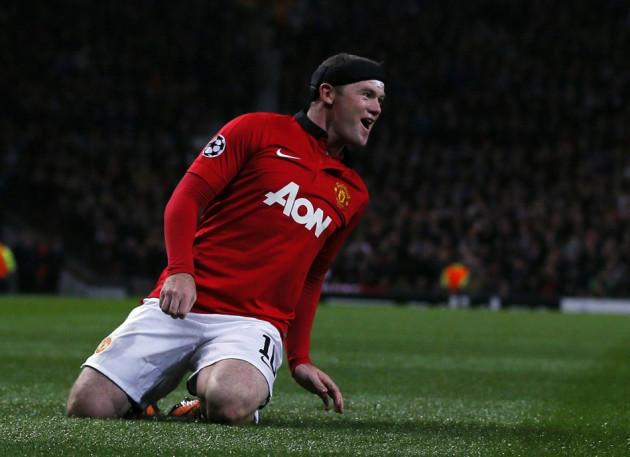 Liverpool legend Jamie Carragher believes Wayne Rooney has single-handedly kept Manchester United's hope of retaining the title alive after the Premier League champions' poor start to the season.
David Moyes replaced United's legendary manager Sir Alex Ferguson in the summer after the latter stepped down from his post at the end of last season. The Red Devils had a lacklustre transfer window and suffered early defeats against Liverpool, Manchester City and West Bromwich Albion.
However, United have bounced back from their poor start and are unbeaten in the last nine games played in all competitions, which includes a 1-0 win over Arsenal at Old Trafford.
The victory over the Gunners at Old Trafford have seen United climb to fifth in the league table. The English champions have 20 points from 11 games and are five points behind league leaders Arsenal.
"Rooney is the reason why they're only five points behind this season because United have been poor," Carragher told Sky Sports.
"It's not the vintage United we've seen of old and there are a lot of players who haven't performed, but he's the one who's dragged Man United up there, virtually single-handedly at times."
The England international played a crucial role in United's victory over the north London side. Rooney's corner saw Robin van Persie score against his former club and his header was sufficient for Moyes' side to seal three points.
Carragher hailed Rooney's Man of the Match performance against the Gunners. And the former Liverpool defender claims the England striker's partnership with the Dutchman as one of the best partnerships in Europe.
"You look at the technical players in the opposition - Ozil and Ramsey - but Rooney brings that power and endurance, he's a typical Premier League player and that's why he is one of the top players in our league and with Manchester United," the former Liverpool defender said.
"We've spoken a lot this season about partnerships and top strikers but I think United have got some of the best strikers in European football and Rooney's right up there with the best of them. His performance today with some of the players on show - he was the best player by a mile."