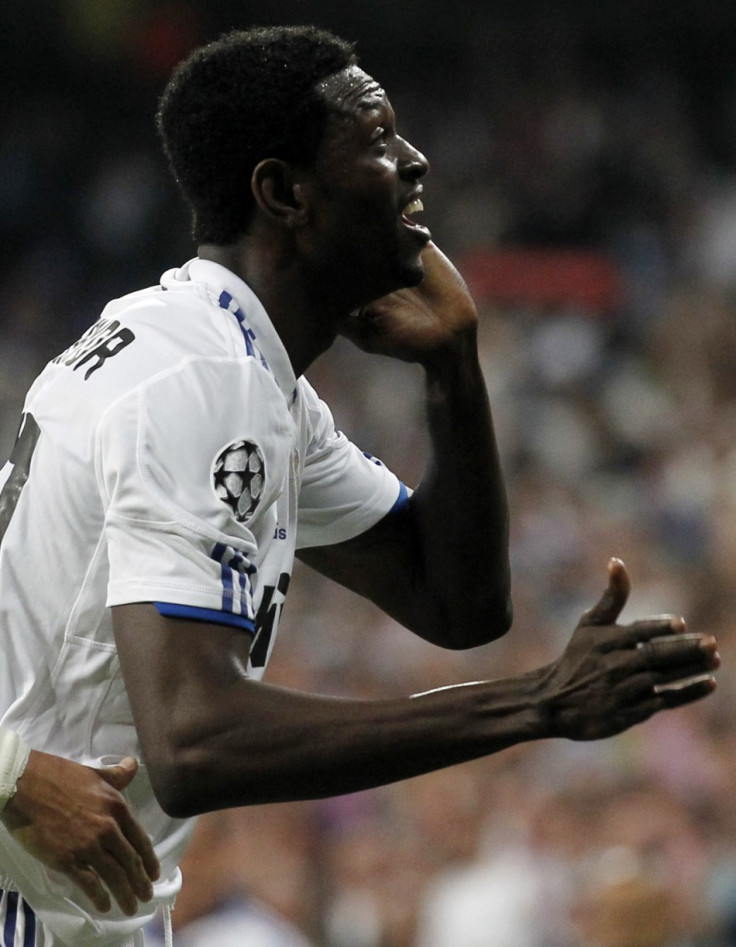 All the latest football transfer rumours from Tottenham as the north London side continue their battle to keep midfielder Luka Modric. Harry Redknapp is said to have challenged Tottenham chairman Daniel Levy to keep hold of the player and to show the clubs ambition in the transfer market. Tottenham are now said to be ready to make major moves in the transfer market as they push for fourth position next season. Tottenham are said to be ready to make moves for Manchester City striker Emanuel Adebayor as well as Brazilian wonder kid Paulo Henrique Ganso. There are also reports that Niko Kranjcar is wanted by Fiorentina.
It seems with every passing day a new club is linked with Manchester City reject Emmanuel Adebayor. The 19th July 2011 is no different with Tottenham the latest club to be linked with a move for the Togolese striker. The Daily Mirror claims that Tottenham boss Harry Redknapp is ready to make an offer for the player but wants the striker on the cheap. The newspaper claims that Redknapp will look to sign the former Arsenal striker on a season long deal, rather than paying the £14m Roberto Mancini and the Manchester City board have quoted clubs for the forward.
Manchester City are said to be desperate to offload the Togolese striker who spent the second half of last season on loan at Real Madrid. Harry Redknapp is keen to do a deal and there have been discussion between the two clubs the Mirror claims. Manchester City have valued Adebayor at £14m but will accept a season long loan deal if Tottenham pay Adebayor's £175,000 a week wages in full.
This morning reports have surfaced that Tottenham are ready to rival Manchester United for Brazilian wonder kid Paulo Henrique Ganso. The report suggests that Tottenham are now ready to show their hand in the transfer battle and are ready to outbid Manchester United by offering £25m for the midfielder. Harry Redknapp is thought to want Ganso to partner Luka Modric in midfield as Tottenham look to challenge for a UEFA Champions League place next season.
Paulo Henrique Ganso has been touted by pundits as the 'new Kaka' and it is thought Tottenham are ready to pay £25m for the player. Manchester United are said to be fighting for the Brazilians' signature but Tottenham are thought to have the edge over the Premier League champions.
Harry Redknapp last night challenged Tottenham chairman Daniel Levy not to let Luka Modric walk out. Midfielder Modric wants to quit White Hart Lane, despite Spurs ­turning down a fresh offer of £27m from Chelsea. Redknapp is desperate to keep the Croatian - and claims it would show a lack of ambition if Tottenham cave in. Redknapp told the Daily Star: "He has a fantastic contract but maybe he sees the chance to win the Premier League and play in the Champions League. He sees it as a big opportunity for him, but we want to keep Luka as well. He is a top player.'
In news of departures from White Hart Lane, it is thought Niko Kranjcar is now a target for Italian Serie A side Fiorentina. The Italian's are said to be ready to test Tottenham's resolve for the player and will offer the London club around £7m for the midfielder who struggled to hold down a first team place at White Hart Lane last season.
Tottenham value the player between £10-£15m and Kranjcar has expressed his frustration at such a high valuation. However, a concrete offer from the Italian side and Tottenham are expected to negotiate. Harry Redknapp has been told he needs to sell before he can buy this summer and a concrete offer from Fiorentina may allow Tottenham to begin showing the ambition in the transfer market needed to keep Luka Modric at White Hart Lane.