Lucas Moura's agent has revealed that location was a big factor in his decision to make the move to Paris Saint Germain over Manchester United, with the playmaker ending a huge transfer saga yesterday.
Moura appeared on the verge of making the move to the Red Devils this summer, though Sao Paulo had insisted that Sir Alex Ferguson needed to offer more money if he hoped to coax one of their best youngsters.
But after a shock signing with PSG was announced last night, Moura's agent Wagner Ribeiro said that money wasn't the deciding factor in the move to Ligue 1 over United.
"Everything was agreed between Sao Paulo and Manchester United,
" Ribeiro told UOL. "The contract had been written [and] just needed to be signed. But then [PSG sporting director] Leonardo called me and asked to talk to Lucas.
"They talked," he continued. "Leonardo was helped by the fact he is Brazilian. He was very gentle with Lucas.
"The possibility of living in Paris - a much more pleasant city than Manchester - also influenced his decision. But it was PSG's project that impressed Lucas."
For Ribeiro, the fight to get Moura the best deal possible has been a tough one, with United working hard to negotiate a price in the transfer, which eventually fell apart at the hands of PSG's reported €45 million bid.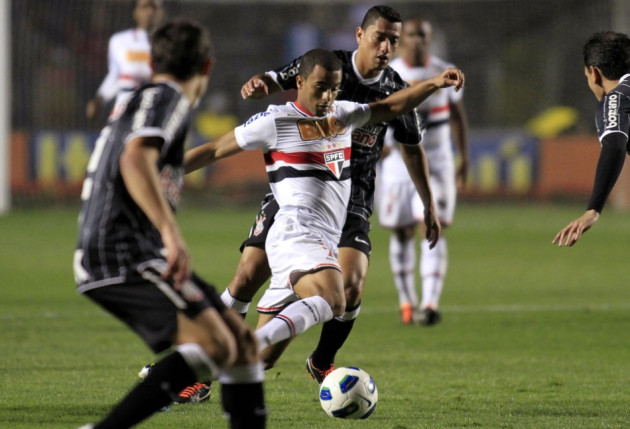 "I'm just a worker," he explained. "I've not been able to sleep for five days here in Europe. I can't rest and I miss my son.
"I boarded a plane at 5am in Manchester and arrived in Paris this morning to finalise everything with Leonardo.
"But what gives me the taste of victory is that I know Lucas is happy."
United are believed to be seething over the lost transfer, with Ferguson hoping to build on his midfield before deadline day hits in just two and a half weeks.
And the Scot hinted that PSG may have some questions to answer to UEFA after their astonishing transfer fee, telling the United website: "They must have spent about €150million in the last month. As you know, the only deterrent to that is UEFA. In the conditions of European football, you don't qualify for Europe by winning the league or coming second - you only get in by invitation.
"That's where, hopefully, UEFA can have some power. When somebody's paying €45m for a 19-year-old boy you have to say the game's gone mad."
For Moura, the task now will be working with PSG to make the club a driving force throughout Europe, though with the club looking likely to make significant losses over the next year after purchasing Zlatan Obrahimovic and Thiago Silva from AC Milan, and Ezequiel Lavezzi from Napoli.