Manchester United striker Wayne Rooney has praised Arsenal counterpart Robin van Persie and stressed the latter would be a welcome addition to the Old Trafford squad, as United attempt to reclaim their Premier League crown from rivals Manchester City in the 2012/13 season.
"He's a player that I admire. He's a fantastic player, he's been amazing for Arsenal over many years. Last season was probably his best season of all, he scored a lot of goals. If he does come here he would be a great addition to the squad," Rooney said of Van Persie, the PFA Player of the Year for the 2011/12 season.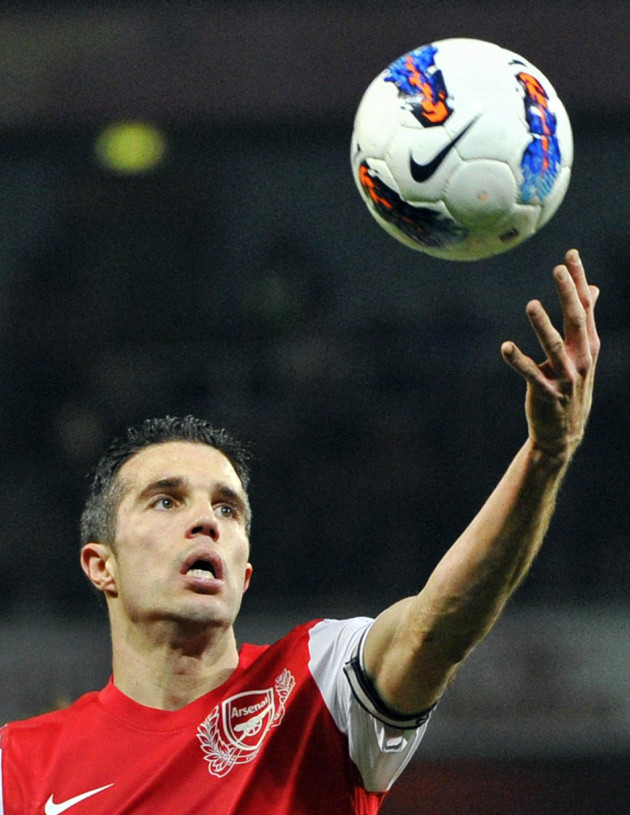 The Dutch striker scored 30 league goals for the Gunners last season, finished as the Premier League's top scorer - slightly ahead of Rooney, who finished second with 26.
However, despite his open admiration for Van Persie, Rooney remains confident his club can overcome City with or without the Dutch striker - pointing out that all the pressure will be on Roberto Mancini's side this year.
"It'll be a different situation for them, something they've never experienced before but we know about it. We know all about it when you're trying to defend your trophy. We know that over the years everyone has tried to raise their game when they play against Manchester United. Now obviously City are champions they'll have to face that. Sometimes it can be more difficult," he explained.
United will start their league campaign on 20 August, with a trip to Goodison Park to take on Everton. Arsenal will face Sunderland at home on 18 August.
Meanwhile, midfielder Michael Carrick has spoken to the club's official Web site about the progress made by Spanish goalkeeper David de Gea since the 21-year-old signed last season. The former Atletico Madrid keeper had a nervous start to his Old Trafford career, making a number of errors that led to people questioning his ability to play for the big clubs.
"David just keeps getting better," Carrick explained, "We knew he would. The manager has shown great faith in him and he's getting stronger and stronger. His distribution is fantastic and he makes saves at good times. I'm sure he'll continue to do that."