Pogba Situation Comes To Acrimonious End For United - Report
Paul Pogba has agreed to move to Juventus, according to numerous reports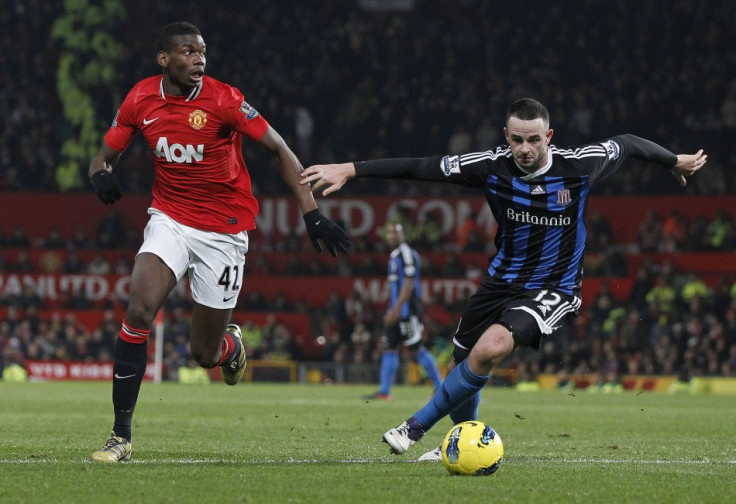 Paul Pogba has agreed to make the move to Juventus next season, according to numerous reports, with the midfielder taking a significant pay rise as Manchester United lose their second promising star this year.
After the January transfer window closed, Sir Alex Ferguson admitted that he hoped Pogba would stay on board at Old Trafford beyond his deal, which expires this summer.
"It is a bit complicated at the moment because he has changed his agent a couple of times," he said at the time, as a new contract was being discussed.
"But the boy wants to stay, that is obvious. Hopefully we can get it done soon."
And even though Ferguson later said that he hoped Rio Ferdinand would have an influence over the youngster, it appears that he has made the decision to move to the Serie A side.
The Independent claims that Pogba will pocket up to £830,000 per season, while his agent will receive a £1.7 million commission fee for the signing. United will also reportedly receive only £300,000 in training compensation for the deal.
And The Telegraph is reporting that Pogba is training with the United reserves team, and that Ferguson is 'furious' over the deal for the man touted as the next Patrick Vieira falling through.
But money might not be the only concern for the starlet, who moved to United from L'Havre under controversial circumstances in 2009. Though Pogba has been at the club now for two years, he appeared for the side just four times this season, including one Premier League match.
And with the re-emergence of Paul Scholes, who was training Pogba in the reserves, starts look less likely than ever for this season at least.
And if Juventus were able to promise the midfielder more game time, it might in fact have been that factor that swayed him from United, despite Ferguson making personal pleas for him to stay.
© Copyright IBTimes 2023. All rights reserved.