Manny Pacquiao is celebrating his 37th birthday today (17 December) closing the chapter on what has been a phenomenal year of both highs and lows but also the start of an exciting new venture. The Filipino boxing champ is one of the most celebrated figures in sport and he is set to retire in 2016 with what is expected to be one last iconic fight.
Speculation has suggested that Pacquiao will go fist-to-fist with Amir Khan for his final turn in the ring, which is set to take place on 9 April 2016, although it is yet to be confirmed. As the boxing champ celebrates his birthday, IBTimes UK takes a look back at what has been a rollercoaster year...
The Fight Of The Century
On 2 May 2015, Pacquiao finally got into the ring with boxing's undefeated champion Floyd Mayweather at Las Vegas' MGM Grand Garden Arena for what was billed as the "fight of the century". Although he won in the eyes of his fans and many viewers at home, Pacquiao was ultimately defeated with the final score card reading in favour of Mayweather: 118-110, 116-112, 116-112.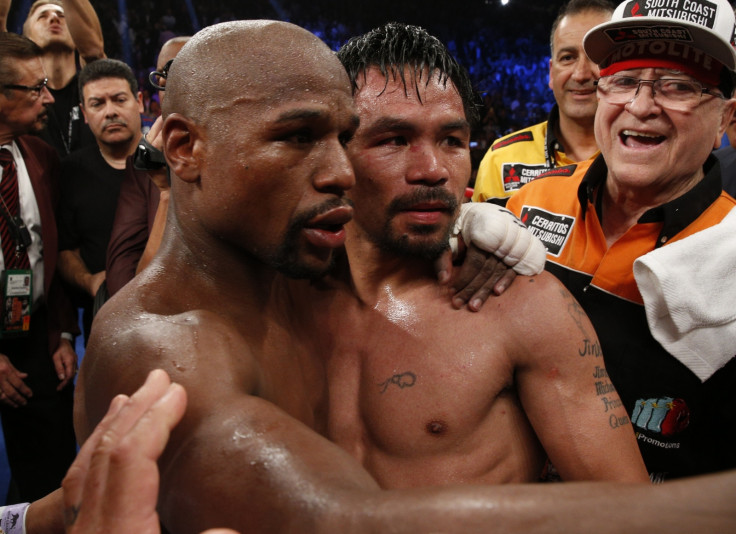 Refusing to accept his loss, Pacquiao later said: "I thought I won the fight. He's moving around. It's not easy to throw punches when he's moving around so much." In another post-fight interview, Pacquiao claimed to have suffered a shoulder injury several weeks prior to the fight, which may have explained his performance. He told reporters at the press conference: "Three weeks before my fight I had to skip my training for a couple of days for that reason. We went for an MRI – there is a tear in my right shoulder."
Net worth
In 2015, Forbes ranked Pacquiao as the second highest-paid athlete with an estimated earnings of $160 million (£107m). It was reported that he and Mayweather split the $300m (£201m) they were offered for their big fight, meaning Pacman took at least $180m (£120.7m).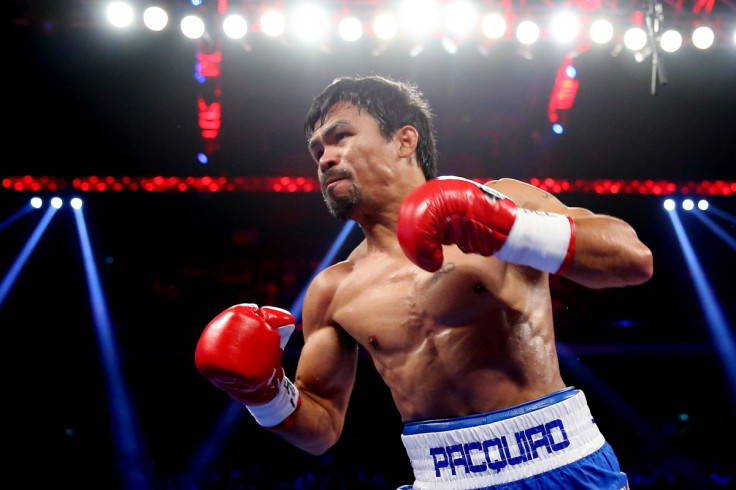 Political aspirations
Pacquiao launched his political career in February 2007 but is ready to take the next big step, confirming that he will run for senator in 2016 with hopes of taking one of the 24 seats in the Philippine Senate's upper chamber. In October 2015, the congressman said: "Yes, I'm going to run for [a] senate post this coming 2016 election. But as to which party, that's still to be determined."
Retirement
After more than 20 years and 57 wins, Pacquiao will retire in 2016 to coincide with his plans to progress with his political career. Announcing his client's retirement, Pacquiao's longtime promoter Bob Arum told ESPN: "We talked very seriously, and he said, 'Bob, hopefully, by the middle of May I will have been elected senator in the Philippines, and at that point I cannot engage in boxing because I need to focus on the senate and I have to be in attendance'. Manny told me this fight on April 9 will be his last fight."
Happy 37th birthday, Manny!