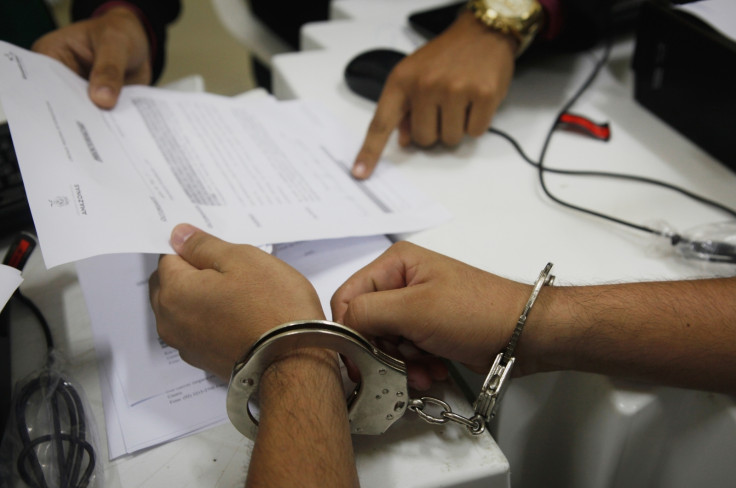 A Mansfield man, who used fake identities to pressure a schoolgirl into posing naked on the internet, has been jailed for six years.
Aiden Cooper's actions were "chilling and manipulative," which poses a risk of causing serious harm to other people, Judge Steven Coupland said.
The now 21-year-old persuaded the victim when she was around the age of ten, Nottingham Crown Court heard, Nottingham Post reported.
According to court hearings, Cooper of Andover Road is said to have contacted the girl over the internet. He then persuaded her to carry out a sex act on herself and also made her strip as he watched over the internet.
In 2016, he again contacted her with a new identity as he knew she would refuse him if he used his older one.
With the new identity, he pretended to be a 13-year-old boy and tried to persuade her, however, she rejected him. Cooper then started blackmailing her by threatening to tell her parents and even called her "a s**t and w***e".
The court also heard that police officers who had seized his phones found pornography in it, the website reported.
The judge told him: "She says you have changed her life, driving her to not using social media any more.
"There was considerable deviousness and manipulation on your part. There was considerable pre-planning and deception," he said as Cooper was sentenced, according to the website.
According to a probation report, Cooper had "minimised the offences" and the judge added: "I discount utterly the suggestion you were not interested in young children. The evidence plainly demonstrates that."
Cooper has pleaded guilty to inciting a child to engage in penetrative sexual activity; inciting her to engage in non-penetrative sexual activity; downloading child pornography and having extreme images.
The judge put Cooper on the Sex Offenders' Register for the rest of his life and he must also obey a Sexual Harm Prevention Order.
According to Simon Eckersley, mitigating for Cooper said that the man had won Duke of Edinburgh awards and had also gained an apprenticeship on leaving school.
This had led to a job which remained open to him even after his employer knew of the offences he had committed.
"Before he was involved in these matters, he has lived an exemplary life. Many of his age would not have achieved so much.
"He is 21 now but was very much younger when the majority of these offences were committed.
"Happily, as identified in the pre-sentence report, he does seem to have reflected upon his behaviour," Eckersley added, according to the website.