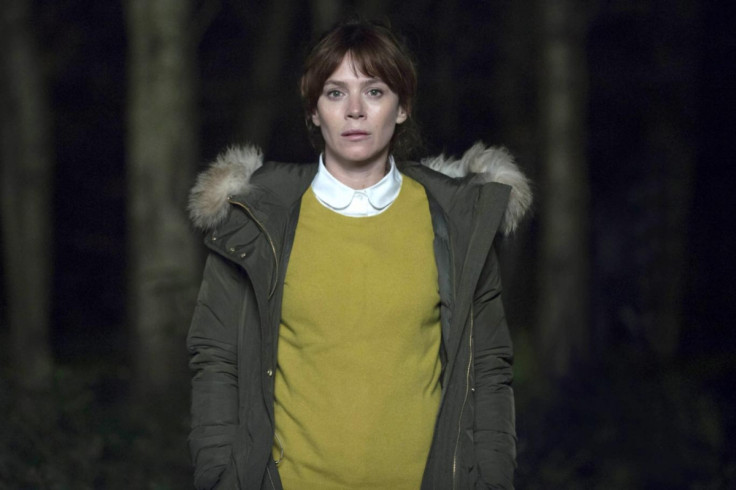 The hit ITV crime drama series, Marcella, will see its increasingly ominous first series come to a close in two parts, tonight (16 May) and tomorrow night (17 May), both at 9pm. The ever-enchanting Anna Friel, has done a thrilling job of depicting Marcella Backland – a detective who returns to work to join the quest in finding a serial killer – and drawn us in as the plot gets into darker waters, with a child being murdered in episode 6.
And as the dubious and fantastically twisted British/Scandinavian thriller crosses its penultimate chapter, a sceptical Marcella is doubting Yann's liability. The story may feel a little hurried as producers and writer Hans Rosenfeldt make a bid to end with a bang. Rav will uncover evidence regarding the murder investigation, potentially shifting the blame onto a new suspect.
Meanwhile, Tim's investigation into Andrew Barnes' death will lead him back to Marcella's estranged husband, Jason, and a confrontation may incur between Stuart and his lodger, Bendek.
So far, viewers have seen a chilling plot unravel before their eyes as Marcella was left distraught when her legal advisor husband leaves her and their two children.
Thereafter, she is visited by a senior detective on the murder investigation about an unsolved serial killer 11 years previously who has possibly become active again. On her journey of catching the murderer, Marcella enters a world of online dating, prostitution and dodgy dealings of her husband's employers.
Discussing the gritty plot of the epic television series, Dr Elizabeth Yardley, an Associate Professor of Criminology at Birmingham City University, cites Marcella's violence as a key factor to its dismal tone. She said: "So what is Marcella Backland's USP? I would argue that it's her violence. This isn't just the legitimate violence involved in pursuing criminals in her capacity as a police officer. This is something else, something darker."
"The first episode opened with her sitting in the bathtub bruised and bleeding, the walls covered in blood. Backland looks worried rather than fearful, prompting the audience to ask "What has she done?" Backland smashes up her husband's new BMW, she trashes the restroom at work and she regularly hits things with her fists and kicks off," she added.
Watch Marcella tonight at 9pm on ITV.