For years I've taken the UK's "male, pale and stale" chairmen and CEOs to task over the lack of gender diversity on their boards. Oh, how I've moaned about their inability to think logically and recruit more of the fairer sex to the top table or, more pertinently, further into the executive pipeline of their businesses.
Why were they missing out on half of the population's talent pool by being blind to the advantages of having the calmer and less testosterone fuelled – yet more questioning – sex in their companies?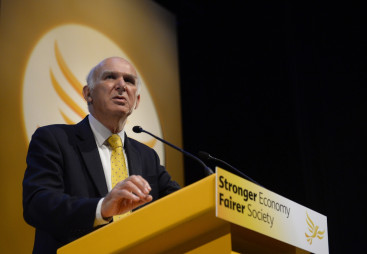 What's more, how could they ignore the evidence? Companies and businesses that have more women at senior levels perform better – and those that had more than a quarter of the total non-executive directors even more so – with their share performance outperforming the average. (See Catalyst, McKinsey and Harvard reports on the subject.)
Yet they continued ignore the obvious. For decades, the number of non-executive women on FTSE 100 boards was stuck at about 10%, while those working at senior levels throughout industry was pathetically low and in financial services almost non-existent.
Then along came Vince Cable, the business secretary, who was so determined to change the culture that he called on Lord Davies to investigate why there were so few women on boards. Davies agreed the numbers were paltry and between them they came up with a voluntary target for FTSE-listed companies to have a quarter of all non-executive board positions held by women by 2015. If the companies didn't comply, Cable and Davies threatened mandatory quotas.
Well, the business secretary's stick has done good work and he should be congratulated. The latest figure from Davies reveals the numbers of women on boards have doubled since his first report in 2011 and there are now 365 women who are NEDs, making up 23.5%.
More than naming and shaming at play
The orthodox view is Cable's threat has shamed the UK's bosses into action and, rather than face even tougher mandatory quotas, they have bowed to the inevitable. But there's something subtler than Cable's stick at work and I suggest it's the relationship between fathers and daughters that has become the more powerful catalyst for change.
Most of the UK's top companies are now run by men of a certain age who have brought up a generation of bright and ambitious daughters. More critically, they have encouraged them to be high-achievers. These women, most of whom have been (expensively) well-educated, are now in their late twenties and early thirties and on the cusp of great careers.
Yet these fathers are now watching, close up, the misogyny and prejudice that their daughters are going through to make it in business and climb the tree.
And many of them don't like what they see so they are playing a far more active part in changing the culture, not just of boardrooms but also further down their companies.
So far my supposition is only based on anecdotal evidence but even so it's powerful stuff. Take Sir Roger Carr, chairman of BAE Systems and ex-boss of Centrica, and a founding member of the 30% Club, which campaigns for more women on boards and better networking and mentoring for those lower down the tree. He practices what he preaches too – Centrica has three female NEDs, while BAE has two and he has a third in his sights.
Impact of 'high-flying daughters'
Roger also has a daughter, Caroline, who is co-head of talent at Goldman Sachs. It's when he talked about her with such pride that I twigged she was perhaps the reason why he is so keen to see the playing field more level.
Caroline clearly doesn't need quotas or positive discrimination to help: her pedigree is formidable – classics at Cambridge, lawyer at Freshfields and Slaughter and May. Even so, Roger says he has watched the frustration that she and her "extremely bright friends" have in the workplace.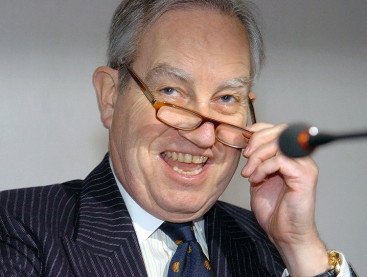 He said: "I've always believed that companies were mad not to promote female talent; why would you waste half of the talent pool? It's even more apparent when you see your own vivacious and ambitious daughter – and her friends – suffer frustrations in the workplace which they shouldn't."
It's a shift in thinking that I picked up on again at a recent panel debate, Leaders And Daughters, hosted by global executive search firm Egon Zehnder, and which is part of its "25 by 25" campaign to get women to hold a quarter of all chief executive roles at the UK's FTSE 100 companies within the next decade.
Both Sir Christopher Gent, ex-Vodafone boss and now chairman of GlaxoSmithKline, and Egon Zehnder chairman Damien O'Brien were there with their high-flying daughters – Clarissa Bartram-Gent and Tess O'Brien – and both made strong arguments why boardrooms need to change to adapt to half the planet's talent pool.
Indeed, Damien added change is going to happen whether the Establishment wants it or not. Ironically, though, it maybe that it is this generation of the Establishment's male and pale who are proving to be the more radical feminists. And they deserve credit for that.
That doesn't mean I'm going to stop pushing for more female talent at the top. Our new board revolutionaries, if they truly want change, should now put a 40% target quota and tax-deductible childcare top of the agenda.
Margareta Pagano is a business journalist who writes for the Independent and the Financial News. Follow her on Twitter @maggiepagano.