Unconscious bias is everywhere, even on our road signs. Take the red traffic triangle showing an elderly couple with walking sticks drawn in frail Lowry-style black lines as a warning to drivers that there are dangerous slow and decrepid old people about.
What does that say to us about how we see those of a certain age? Couldn't be more out of date; particularly so in the week that a 95-year-old Swiss dentist set a new "age" record for the 200m sprint and who only took up bodybuilding when he was 87 years.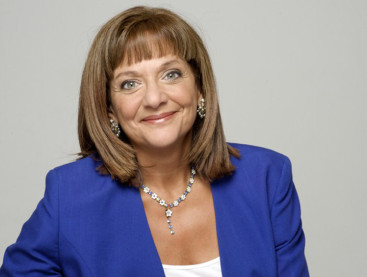 As well as being fitter and healthier for longer, we are also living much longer; the average life expectancy for a female born today in the UK is 82 and for males, it's 79. And it's increasing by four hours per day for females and six hours per day for males.
Banning such ghastly road signs is just one of many spot-on recommendations launched in March by Dr Ros Altmann, the government's business champion for the older worker in her new report aimed at encouraging – and enabling – those who want to work longer.
As the 58-year-old government tsar says, there are huge potential advantages for everyone in having more people working longer – a strong economy, higher living standards, less pensioner poverty, reduced benefit spending and improved national well-being. On top of all those benefits, there's also the joy of old and younger working more closer together.
Who better than Twiggy to launch Dr Altmann's campaign? The 65-year-old model who defies her years in looks and work output, will be at the House of Commons on 11 March to celebrate the report's findings that give evidence backing her view that there are big economic benefits to people working longer as well as the more obvious social ones.
Indeed, Altmann says having more over fifties working could transform the long-term future of British business. Research by the NIESR estimates that if people worked an extra three years, this would put another 3.25% in real GDP per year by 2033- that's an estimated plus of £55bn ($83bn).
As well as the economic case, there's also a good business case for an ageing workforce because of the skill shortages that are already showing up and will worsen in the future as the more experienced workers – particularly in manufacturing and engineering – retire as they have done. "So encouraging later working life is good for the economy but also good for individuals as they are fitter and more fulfilled and so good for business too," she says.
Immigration can't fill the skills and labour shortage
The numbers speak for themselves. By 2022, there will be 700,000 fewer people aged 16 to 49 in the UK - but 3.7 million more people aged between 50 and the state pension age. So, she says, if the over fifties continue to leave the workforce in line with previous norms, there will be a serious labour and skills shortage which immigration won't be able to fill.
There's one big issue Altmann – and the government – will have to to banish along with the traffic signs. And that's the fear that having more older workers means jobs are taken away from the young.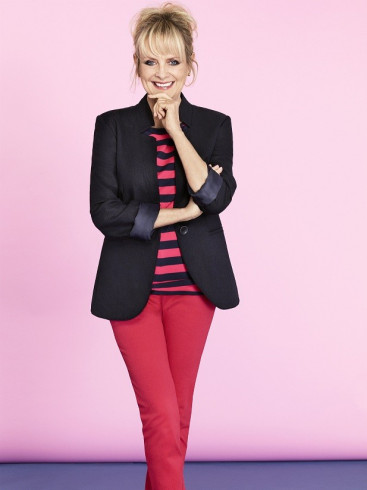 In fact, the reverse is true: having more people working longer could improve employment and wages of the young. This may sound counter-intuitive but it's quite correct; there are no fixed number of jobs or work in any economy but the more jobs that can be created means the more spending power there is.
Therefore, demand will rise and so more jobs will be created. As Altmann says, the opposite is the case: if more older stop working, they will have lower spending power and so there will be fewer jobs for the young too.
With any luck, government and employers will read this report carefully and take on board as many of her ideas as possible. They should certainly look seriously at a national confidence campaign, improving the representation in the media for older woman and implementing a National Insurance holiday for the over fifties.
There should also be more apprenticeships for the older worker, better career training for women and an overhaul of Job Centres, which are still stuck in the 1950s mindset, and a national strategy for adult training and skills to be run jointly by BIS and the Department of Work and Pensions.
Altmann is right to recommend some tough love too, particularly against recruitment firms and employers that are found to discriminate against individuals on age grounds.
Even she has been appalled at some of the stories she has heard from individuals during her six-month investigation – ranging from blatant ageism and cruel treatment of women suffering acute symptoms of the menopause to evidence that in many companies, women's career progression stops at 45 – compared to 55 for men.
To tackle all such blatant discrimination, she quite rightly wants to see the government impose penalties for those breaking the law, introduce voluntary codes of practice for recruiters and to encourage whistle-blowing against discrimination.
But most pertinent of all, she says, is employers should be encouraged to adopt age-friendly policies and help staff prepare for a new sort of retirement, a more flexible one that allows part-time working, new training and overall well-being. Altmann says: "We will all be the richer for such an approach."
After all, as Virginia Woolf said: "I don't believe in ageing. I believe in forever altering one's aspect to the sun. "
Margareta Pagano is a business journalist who writes for the Independent and the Financial News. Follow her on Twitter @maggiepagano.