Relatives of the dead US war correspondent Marie Colvin have filed a lawsuit claiming Syrian government officials deliberately targeted the reporter and killed her to silence her reporting on Syria. On 21 February 2012, Colvin told CNN: "It's a complete and utter lie that they're only going after terrorists. The Syrian Army is simply shelling a city of cold, starving civilians."
The reporter was killed the next day, on 22 February. The rocket strike by Syrian army forces also killed several activists, according to a Guardian report.
It is claimed that an informant's tip-off gave Syrian military intelligence to Colvin's whereabouts and on the morning of 22 February, Syrian artillery fired on the building, killing her and French photographer Remi Ochlik.
US-based Centre for Justice and Accountability (CJA) and co-counsel Shearman and Sterling LLP filed the lawsuit against the Bashar al-Assad government on behalf of Colvin's sister Cathleen Colvin and other relatives. The lawsuit accuses the Syrian government of a "conspiracy to assassinate journalists" and describes Colvin's death as a war crime, says a Sunday Times report.
"Marie Colvin was killed for exposing the Assad regime's slaughter of innocent civilians to the world," CJA lawyer Scott Gilmore said. "The regime wanted to wage a war without witness against democratic opposition. To do that, they needed to neutralise the media."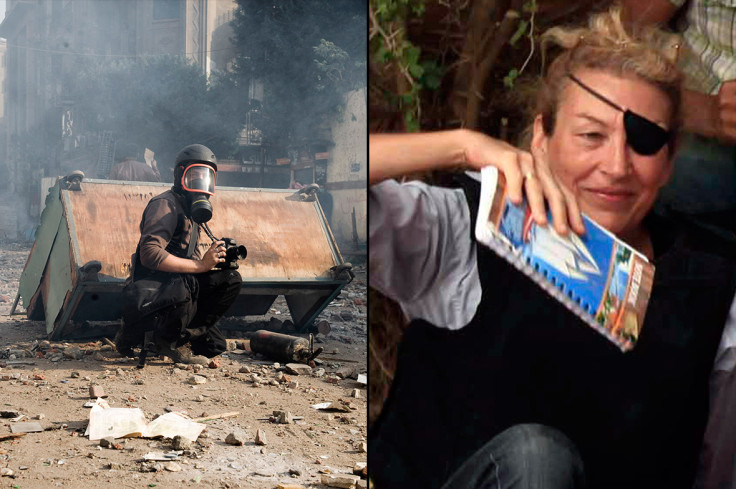 CJA executive director Dixon Osburn added: "This is the first war crimes case against the Assad regime – but it won't be the last. Building a lasting peace in Syria will require accountability for those on all sides of the conflict who are responsible for atrocities."
The lawsuit, filed in Washington DC, names eight Syrian officials who allegedly participated in the plot to kill journalists. They include Maher al-Assad, the president's brother. It is further claimed that Maher gave the local death squad leader a luxury car as a reward for his part in killing Colvin and Ochlik.