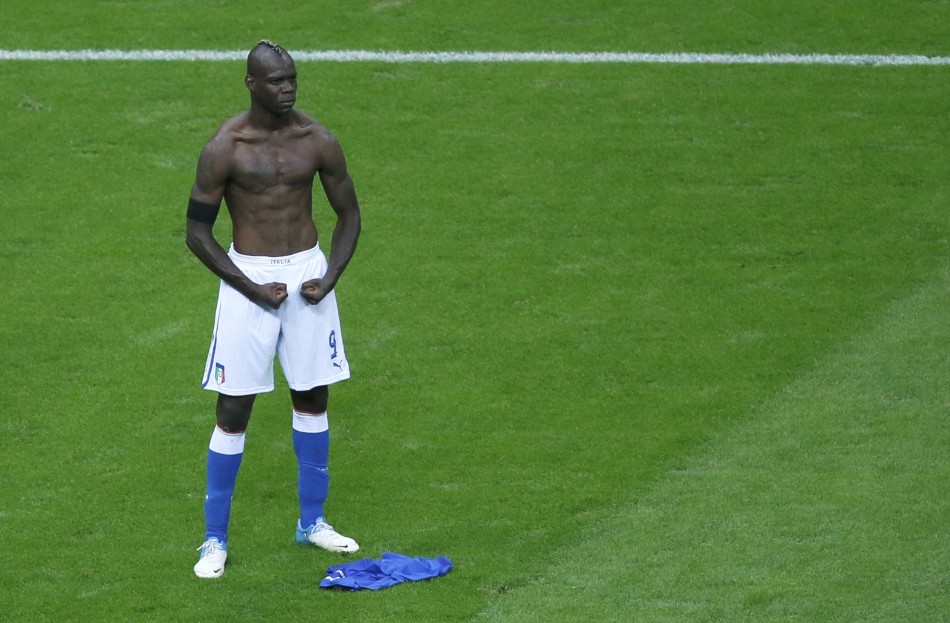 Manchester City forward Mario Balotelli has demanded a paternity test to prove that he is the father of his former girlfriend Raffaella Fico's unborn child.
Fico had revealed that she was four months pregnant with the Italy international's baby and also said that the striker was overjoyed with the news that she was expecting. In response, Balotelli has now released a statement, confirming his split with the 24-year-old model but also claiming that he would assume fatherly responsibilities if his paternity was verified.
"Although I would have preferred not to speak about my private life in public, I feel obliged to clarify, once and for all, my relationship with Raffaella Fico. Our relationship ended at the start of April and since then we have not met, nor heard from one another. I have not had anything to do with her life and Raffaella has not had anything to do with my life," Goal.com quoted the 21-year-old.
"Raffaella knows well that since we parted company with one another that I had, and have, no intention of returning to her. But because of what there was between us, I never wanted to talk about it, even when there were untrue things being said and written about us," Balotelli stressed.
Fico, who has appeared on Italy's Big Brother and previously dated Cristiano Ronaldo, started dating the City striker in early 2010 but the couple split when he was accused of meeting former escort Jennifer Thompson - who had previously enjoyed a fling with Wayne Rooney - and having an affair with her behind Fico's back.
"A few days ago I came to learn from others that Raffaella was pregnant. For this reason, I decided to contact her and only after my question was it confirmed to me that it was true. I am very disappointed. I do not think it's normal not to know anything until the fourth month [of the pregnancy]," Balotelli stated.
"I do not understand why she did not contact me immediately to tell me something of such importance. I'll assume all my responsibilities when I have the proof of my paternity. This is the first and only time I will discuss this topic in public and so I have no intention of replying independently to what is said or written by Raffaella," the striker pointed out.
Balotelli scored three brilliant goals in Euro 2012 to become the tournament's joint top-scorer and also the only Italian to net three times in the same European championship. After an anonymous performance in the first two games, it seemed that the City hitman thrived on the responsibility that Italy manager Cesare Prandelli awarded him. The former Inter Milan star, who scored an astonishing volley against the Republic of Ireland, followed it up with a first half brace against the much-fancied Germany to send the Azzurri to the final.