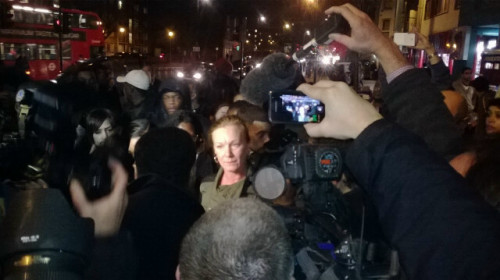 There is anger and a sense of controlled frustration at Tottenham Police Station tonight, following the verdict that Mark Duggan was killed lawfully by police.
Duggan, 29, was shot twice by police in Tottenham, north London, on 4 August, 2011, after he got out of a minicab that had been stopped by officers and, after a stand- off, was shot by police, despite not being in possession of a gun.
Duggan's death sparked the 2011 riots across Britain, the worst rioting and looting in a generation.
Tonight around 60 people, including Duggan's family, small groups of protestors and press, convened around the police station at Tottenham, which remains the focus of public anger.
With reports that some people came wielding rocks, a member of the press was reportedly struck by an associate of the Duggan family, but the simmering tensions soon abated.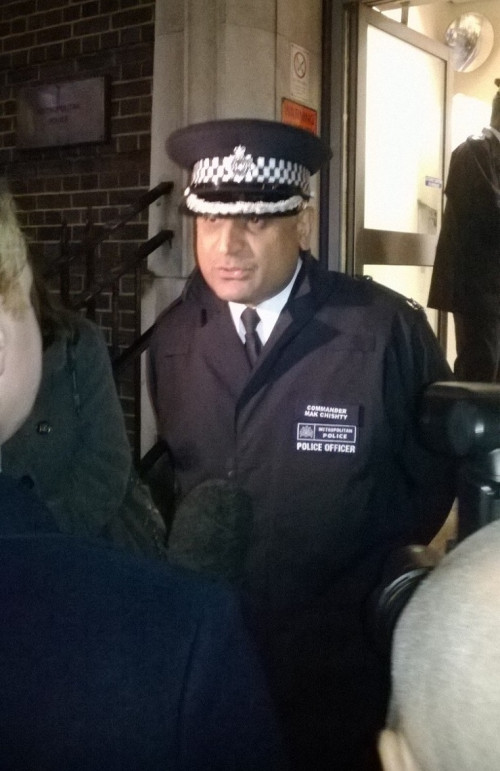 Earlier, the Duggan family were visibly stunned when the jury's finding was read out.
Appearing outside The Royal Courts of Justice, in an emotional statement, Carol Duggan, described her nephew's killing as an "execution," and pledged to continue the family's quest for justice on behalf of Mark and his children.
"We're going to fight until we have no breath in our body for justice for Mark," she said, still reeling from the verdict, amidst cries of "No justice, no peace."
Reacting to the verdict, Chairman of the Home Affairs Select committee Keith Vaz told BBC news that despite the inevitable distress and dismay the judgment has caused the family, the verdict must be respected.
"I think it's very important that we respect the conclusions of the jury. As David Lammy the constituency MP has just said there has been a long deliberation on this case," he explained.
"I have attended a number of the days where we heard evidence. This was an extremely complicated case but we have a verdict. But I also think it's important that people should be calm at this time and should study what the jury has said. As far as the committee is concerned we have been following this issue for a number of years from the time of the riots we conducted our own enquiry into these matters. "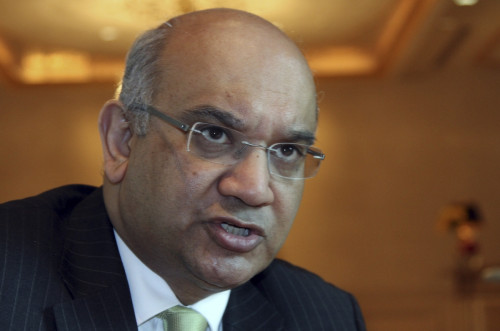 Vaz praised MP for Tottenham David Lammy for his diligence in representing the concerns of the Duggan family throughout the trial.
"If the family still have concerns given that the committee has looked at this in the past then they are open to writing to us. I have certainly been in close communication with David Lammy and he has been an effective representatives of his constituents and I know that if he has any further issues to raise with us, then he will do so.
"But I think what is extremely important, at this moment, is that everyone stays calm and that we have a measured response. We understand of course, the shock of the family, and their concerns, but I think that is of paramount consideration."
Appealing for calm in the wider community in the face of the controversial verdict, Vaz said that all parties concerned must now reach a peaceable resolution.
"There needs to be a resolution to this. This is 21st century Britain. We have a metropolitan police force that is unrecognisable from the force twenty years ago. I'm sure that the commissioner is taking a personal interest in what's is happening. I can tell you I spoke to Commissioner Rowley in December four weeks ago even before this verdict and we agreed that he should come to the committee after the verdict has been decided up on and work with communities.
"As far as the family is concerned, as you say there is a gap between what they feel should have been the verdict, and what was the verdict. We must respect that as well and if there are any further concerns that they have, then I'm sure that they will want to bring them to the attention of the committee. The right place to make these judgments as to whether the killing was lawful is by jury. That is the system we have set up and we must respect the decisions."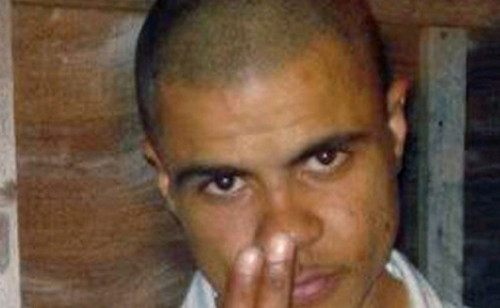 "I think all of us, the police, the family, the community the excellent local MP David Lammy all want to work together to find a proper resolution to this agonisingly difficult problem," he added.
MP for Tottenham Lammy too reiterated the need for respect for the judgment, but was keen also to highlight the contradictions in the case.
"We have to recognise that ten men and women, who are ordinary Londoners have looked at this case for three months and we have to respect their judgments today.
"They have raised questions about the nature of the investigation and the contradictions in the fact that Mark Duggan was carrying a gun, but it was yet lawful to kill him and that is why there is dismay shock and anger and concern across the community and I think this echoes way beyond Tottenham tonight, about how that conclusion had been found."
The Assistant Metropolitan Police Commissioner Mark Rowley defended the Met Police's position saying: "The reality of running thousands of fire arms operations in London officers drawing weapons confronting dangerous people and there will always be the threat that however careful we are a small number of those incidents will result in police shootings. We will look at this incident and see if there is anything more that we can do more carefully."
The emotive case continues to have implications nationwide and has sparked strong reaction from across the community
The jury in the inquest into Mark Duggan's death arrived at a majority verdict of eight to two.
In every case in which a member of the public has been killed by police, there has not been a single conviction against a police officer since 1969.