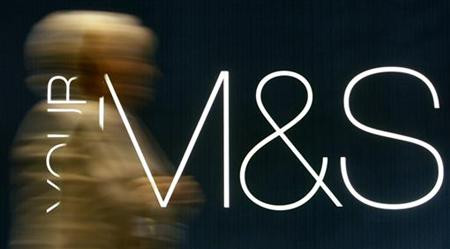 Shares in Marks & Spencer were up on the FTSE 100 and are a recommended hold ahead of tomorrow's first quarter trading statement.
In May the group reported a set of results which were in line with expectations, with revenue up three per cent to £9.34 billion and pre-tax profit up 4.6 per cent to £632.5 million.
The growth was attributed to cost savings by the company combined with better economic conditions. However the group said it was cautious of the future due to fears (now confirmed in the recent Budget) that VAT would increase.
As of yet there is little knowledge for investors about the plans that the new CEO, Marc Bolland, has for M&S. Mr Bolland was formerly head of Morrison's and joined M&S in early May.
Keith Bowman, analyst at Hargreaves Lansdown, said "strategic comment is not expected [from Mr Bolland] until later in the year. Market consensus opinion currently denotes a hold ahead of the update".
By 16:35 shares in Marks & Spencer were up 3.16 per cent to 352.70 pence per share.