The Mickey Mouse Club is mourning the death of former Mouseketeer Marque Tate Lynche. The actor and singer, who rose to fame on the hit Disney show alongside the likes of future stars Britney Spears and Justin Timberlake, was found dead in his New York apartment on 6 December. He was 34.
According to The Wrap, he was found unresponsive under suspicious circumstances by his roommate who called the emergency services. He was later pronounced dead at the scene. Cause of death has yet to be determined and police are currently investigating the circumstances leading to it.
"There was no note, no pills," a police source told the Daily News. "We are waiting on the medical examiner.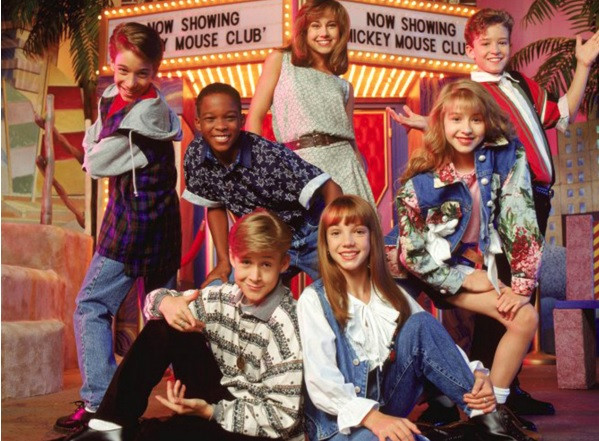 In a statement to E! News, a representative for the club described Lynche as a brother and offered heartfelt condolences to his family. "It is with heavy hearts that we say goodbye to one of our family," the message read. "Our 'Always In The Club' brother, Marque Tate Lynche, passed away this weekend. We are absolutely devastated by this tragic news. Our prayers and condolences go out to his brother Michael Lynche, his entire family and all of his friends. RIP sweet soul, you will be greatly missed."
Who was Marque Tate Lynche?

Lynche hailed from St Petersburg in Florida.

He appeared on popular Disney variety show The Mickey Mouse Club from 1993 to 1995 where he performed alongside of a host of future stars including Ryan Gosling, Britney Spears, Christina Aguilera and Justin Timberlake.

Although he is best known for work as a child actor, he had another stab at fame in 2004 as a contestant on season three of American Idol. He reached the semi-final before leaving the competition. Fantasia Barrino took the crown that year.

In 2000, Lynche showed off his acting chops on Broadway starring as Simba in The Lion King and later was featured on the cast of Fame On 42nd Street in 2004.

Before his death, he was preparing for a musical comeback and penning his first album. In July 2014, he invited fans to come hear him sing at a Harlem church. "I will be singing at Grace Church on 139th st. Between 7th and 8th this Sunday. If you're in the area ( Harlem, NY, The US ) I will be there singing my heart out! Hopefully, you can come share some love with me! –M," he posted at the time.

One of his final Facebook posts read: "I am blessed to have a career where I can use the talent God gave me to put a smile on someone's face."