Martyn Hett has been confirmed as the latest victim in the Manchester bombing.
Friends and family of the 29-year-old launched a major appeal to find him after he attended the Ariane Grande concert at the Manchester Arena, but separated from them as he went to the bar around 20 minutes before the explosion.
At least 22 people have been confirmed to have died in the suicide bombing, with at least 20 people still in critical care suffering from conditions such as major organ failure and potential loss of limbs. Children are among the dead and wounded.
In a statement posted into Twitter, his friend Russell Hayward said: "We got the news last night that our wonderful iconic and beautiful Martyn didn't survive.
"He left this world exactly how he lives, centre of attention.
"Thankfully I have his wonderful family and amazing friends to keep each other strong. I love you Martyn. I always will."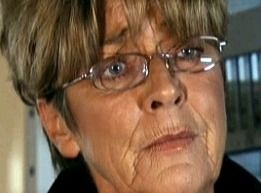 Stockport-born Hett was known for his love of Coronation Street - Britain's longest running soap opera, set in a working class community in Manchester - and even had a distinctive tattoo of the character Deirdre Barlow on his leg, which formed part of a crucial description in the search for him.
He was once a winner on the television dinner party competition Come Dine With Me, and also appeared on the show Tattoo Fixers.
Comedian Jason Manford was one of those who shared images of Hett as part of the bid to find the PR manager. Manford, a friend of Hett, posted an emotional video onto Facebook in which he also paid tribute the those who died.
He tearfully said: "All we can do is feel empathy for those poor families. My God, I can't even... I can't imagine..."
Tributes have also been paid to Hett following confirmation he died in the Manchester terror attack via social media.
Hett, a previous winner of Channel 4's and who was hugely popular online because of his humorous social media posts, attracted attention last November after helping his mother's knitting business.
After tweeting about how his "heart is breaking" that his mother Figen Murray was unable to sell any of her knitted products from craft stall, people proceeded to rush out and buy her products online until she had completely run out.
Hett is now the 11<sup>th person to be identified as having died in the suicide attack. The others are:
Angelika Klis
Marcin Klis
Kelly Brewster
Olivia Campbell - a 15-year-old from Bury confirmed dead by her mother on social media.
Lisa Lees
Alison Howe
Megan Hurley
Saffie Rose Roussos - the youngest vicitm at just eight years old.
John Atkinson
Georgina Callander - The first confirmed victim.