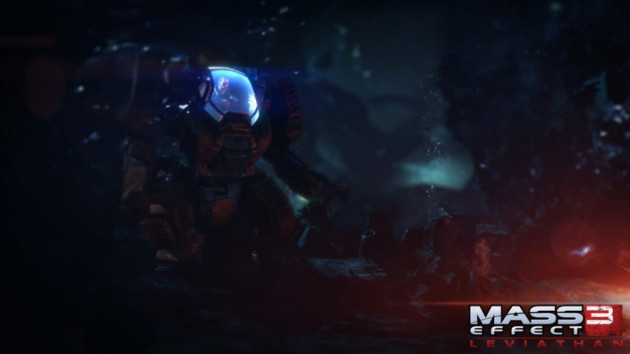 BioWare has officially confirmed the highly-anticipated release date for the first story-driven DLC for Mass Effect 3 (ME3), Leviathan. The single-player DLC is scheduled to hit Xbox 360, PlayStation 3 (PS3) and PC platforms in the last week of August.
The latest DLC carries a price tag of $10 or costs about 800 Microsoft points for a standalone download, as revealed by BioWare earlier. Expected to bring more clarity to ME3's controversial ending, Leviathan adds more plot points and gives the players a taste of underwater adventure spanning roughly over two hours of gameplay time.
"'Mass Effect 3: Leviathan' is the first story-driven, single player DLC to be made available since 'Mass Effect 3' Extended Cut.' Leviathan expands upon the events of 'Mass Effect 3' with gripping and emotional storytelling, compelling new characters, powerful weapons and unique upgrades," reads the official statement on BioWare Web site.
Spoilers Ahead... Tread with Caution
The DLC's storyline revolves around the hunt for the creature called Leviathan, which is capable of killing the Reapers. The game is set a few years before the events of Mass Effect 3 and is likely to have a major impact on the trilogy's ending. The story unfolds with a Citadel scientist being held hostage on a remote mining facility, which is under the control of a Rogue Reaper, Leviathan. Commander Shepard and his squad are assigned the task of uncovering the origins of the Reapers, while also rescuing the missing scientist.
Now, it is up to protagonist Shepard to uncover the mystery behind the mythological creature and find a way to destroy the Reapers forever. Shepard has to end the cycle of organic evolution, as the Reapers annihilate all organic matter from the face of the Galaxy every 50,000 years.
According to Gamerant, the latest update from EA confirms that Leviathan does have a dedicated voice actor, besides indicating that Leviathan is indeed a fabled ship located in a remote part of the Galaxy. The ship is said to be a Reaper creation, which has gone Rogue and parted ways with the Reapers. With the power to exterminate Reapers, the ship is the key element to the storyline in the newest Mass Effect 3 DLC.
Though spanning over just two hours of gameplay time, the new Leviathan DLC surely packs a punch with gripping storylines and emotional, breath-taking moments like in its prequels. If you are an avid Mass Effect fan, get ready to experience a gripping underwater adventure, coming 28 August - the official release date for the DLC.
Check out the Mass Effect 3: Leviathan DLC gameplay trailer below: