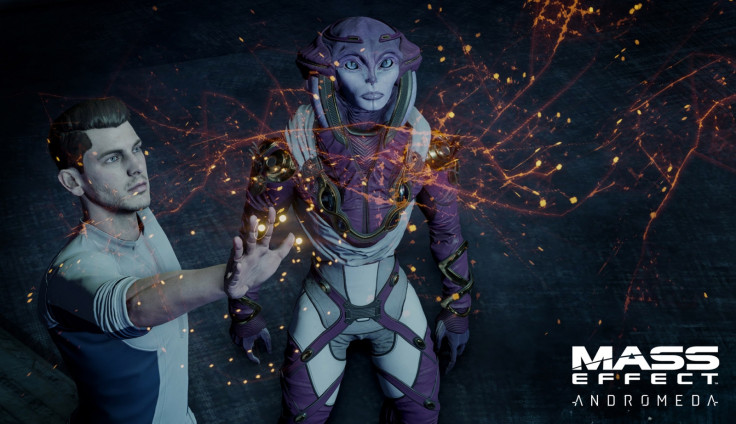 With Mass Effect: Andromeda's launch date just around the corner, BioWare is launching a companion app for its hotly anticipated sci-fi RPG. The companion app for the game called APEX HQ will allow players to manage the game's multiplayer mode, adjust their character's loadout and keep track of their Strike Teams from their mobile device.
Using the APEX HQ app, players will be able to view their single player and multiplayer stats, and customize their active character's loadout before dropping into a match. They can also equip, swap and modify weapons as well as spend points to learn skills and further their active character's skill tree.
Players will also be able to modify and send out Strike Teams to complete missions and earn rewards that can be used in both single-player and multiplayer. Players can also use the app to recruit and equip new Strike Teams as well.
In Andromeda, players can choose to send in AI Strike Teams to earn rewards without actually playing multiplayer or take on the mission themselves.
The app's Collections section lets players track their progress as they unlock new characters, rewards and inventory items.
It will also feature a leaderboard for you to track your progress in the game so far, compare it with friends and keep an eye on global player rankings. You can also see your progression for each bonus stat.
In the Missions section, users can view details about all the APEX missions and see which ones are completed and when incomplete ones are about to expire.
Players will need to link the app with the EA account used to play Andromeda. Console players can log in with the EA account linked to their Gamertag or PlayStation Network Online ID.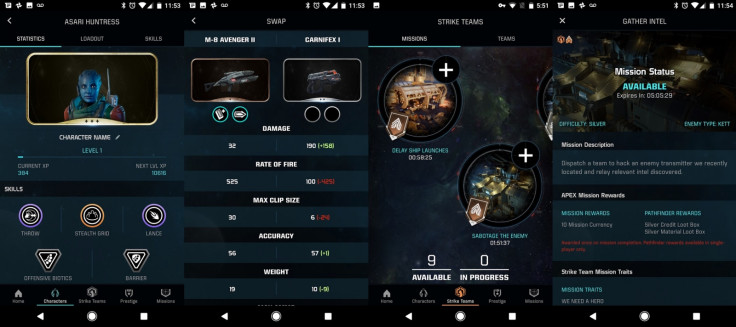 The Mass Effect: Andromeda APEX HQ app is already available to download for iOS and Android in Canada, Ireland, Romania and Singapore. The app will launch worldwide on 20 March, a day before the game's release.
EA Access and Origin Access subscribers can play Mass Effect: Andromeda right now in a limited, ten hour trial on Xbox One and PC respectively.
Mass Effect: Andromeda is set to launch on 21 March in North America and 23 March in Europe for PS4, Xbox One and PC.