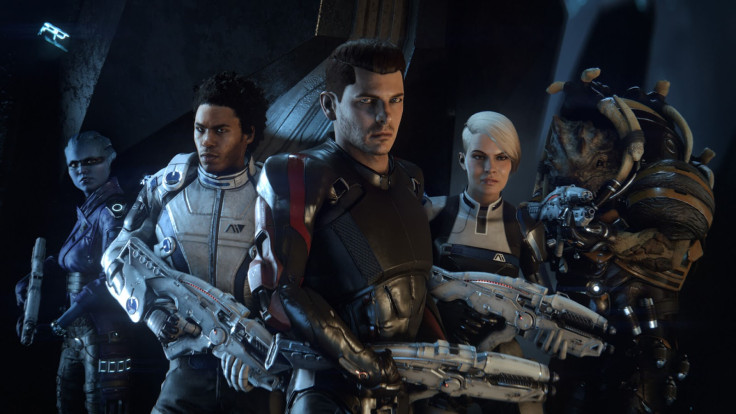 BioWare's latest patch for Mass Effect: Andromeda has introduced a new weapon that was previously only seen during a few of the game's cutscenes. The X5 Ghost assault rifle became a much-requested feature after fans tried to search for the weapon within the game to no avail.
In response to a fan inquiry, lead designer Ian Frazier revealed that the rifle was "an early idea" that eventually became a prop, rather than a functional in-game gun.
"That said, several folks seem interested in it, so we're investigating the possibility of turning the prop into a usable gun for a future patch", he teased.
Gamespot reports that the gun is now available in-game and can be researched under the Milky Way weapons category of the Research screen.
The latest patch also improved Andromeda's cinematic scenes "particularly in the opening hours of the game" and introduced balance changes to combat and multiplayer powers and weapons.
"We've received a lot of community feedback about balance issues in multiplayer," BioWare said in a blog post. "We have improved the overall experience based on that feedback and our own testing. Powers and weapons were under-performing at higher difficulties—particularly power combos and assault rifles.
"As a result, players relied heavily on the Vanquisher sniper rifle and melee-focused classes. We found current damage levels significantly slowed the pace of games on Gold and Silver difficulties. To fix this, we started to overhaul the balance in multiplayer. Today's changes are the first step in that process."
The update also fixed a bug that had in-game artificial intelligence SAM repeatedly telling the main character that they had received new email.
"Because we don't want players to miss any of the great side conversations with their crew, dialogue options will no longer appear 'greyed out' if a character has more to say", BioWare added.
The patch also brings a few new goodies for players who purchased the Deluxe or Super Deluxe editions. Players will receive two custom Nomad skins, a casual Pathfinder outfit and an exclusive multiplayer pack "with a high chance of receiving an ultra-rare item."
Mass Effect: Andromedais out now for PS4, Xbox One and PC.