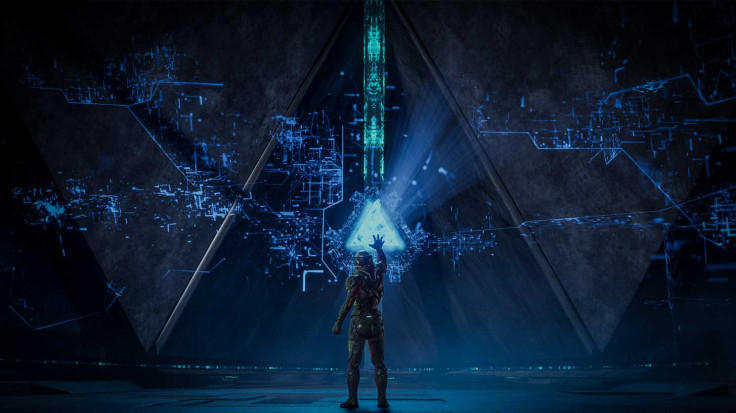 BioWare and EA have announced that Mass Effect: Andromeda will launch on PS4, Xbox One and PC beginning 23 March, 2017 in Europe and on 21 March in North America. The news confirms months of speculation regarding the anticipated science fiction RPG's launch.
"Mass Effect: Andromeda is our most ambitious Mass Effect game to date," read a statement on the game's website. "We're telling completely new stories, creating new characters, new planets, new species, and introducing new gameplay systems.
"And for the first time, we're bringing Mass Effect to the Frostbite game engine, an incredible engine that's delivering a tremendous graphical jump from the trilogy to Mass Effect: Andromeda.
"To deliver on this, we're taking all the time we can to make sure you're getting the best possible experience."
The release date of 21 March had been speculated after books related to the release were set to launch on that date.
BioWare's statement went on to explain that the team have been playing a "holiday build" version of the game over the Christmas break. "This is a longstanding studio tradition that goes back to the early days of the original Mass Effect.
"Many load up a PC or console and go home to play as much as possible at their leisure. Coming back from holiday, the feedback has been great. Getting the endorsement from members of our studio, many of whom played key roles on the original trilogy, was definitely a key factor in helping us lock in on the date."
Andromeda is the fourth game in the series but starts a new story with a new set of characters, who will be exploring the Andromeda galaxy after the events of the first trilogy.
Players will play as Ryder (either a brother or a sister, with the other appearing as a supporting character) a 'Pathfinder' tasked with exploring the galaxy that until now has been untouched by humans and the other inhabitants of the Milky Way galaxy.
"We're excited about how far we are going with the franchise, and we hope you find it's been worth the wait," signs off the statement. "See you in Andromeda."
For all the latest video game news follow us on Twitter @IBTGamesUK