Bioware's highly-anticipated sci-fi RPG Mass Effect: Andromeda, will depict humanity colonising the Andromeda Galaxy. That's according to a leaked survey from developers Bioware, posted on the gaming forum NeoGAF.
The survey suggests that the plot will differ hugely to that of the first three Mass Effect games (2007-2012), in which humanity and other alien races of the Milky Way were confronted by a race of ancient mechanical lifeforms called the Reapers.
"Mass Effect Andromeda takes players to the Andromeda galaxy, far beyond the Milky Way, where players will lead the fight for a new home in hostile territory – where WE are the aliens – opposed by a deadly indigenous race bent on stopping us," the description reads.
"Experience the freedom to traverse and explore a planet-dense but seamless open-world galaxy, rich with discovery. Play as the leader of a squad of military-trained explorers in an intense third-person shooter, with deep progression and customization options. This is the story of humanity's next chapter, and player choices throughout the game will ultimately determine our survival in the Andromeda galaxy."
Under scrutiny
Gaming website Gematsu reports that this description matches up with what they have heard from an independent source involved with the game.
The survey's description of the game adds: "There is a major battle brewing, and it awaits you. It is unfolding across a galaxy of planets, with creatures and species entirely unknown. Draw your weapon, because the fight is bigger than you thought. It's not just for your own life, it's for all of humanity – the ultimate battle for a place we can all call home."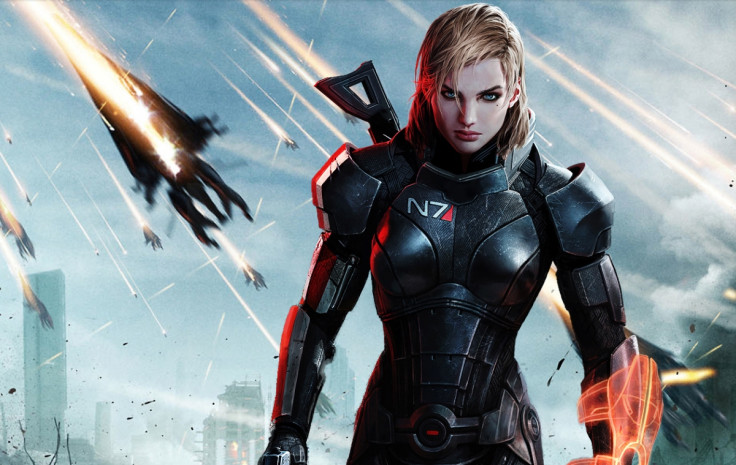 The story of Mass Effect: Andromeda will be under scrutiny after fans were angered by the ending of 2012's Mass Effect 3. The game is set many years after the events of Mass Effect 3 and will follow an entirely new lead character. It's unclear if other characters might return.
Mass Effect: Andromeda is due out for PlayStation 4, Xbox One and PC in the first quarter of 2017.
For all the latest video game news follow us on Twitter @IBTGamesUK