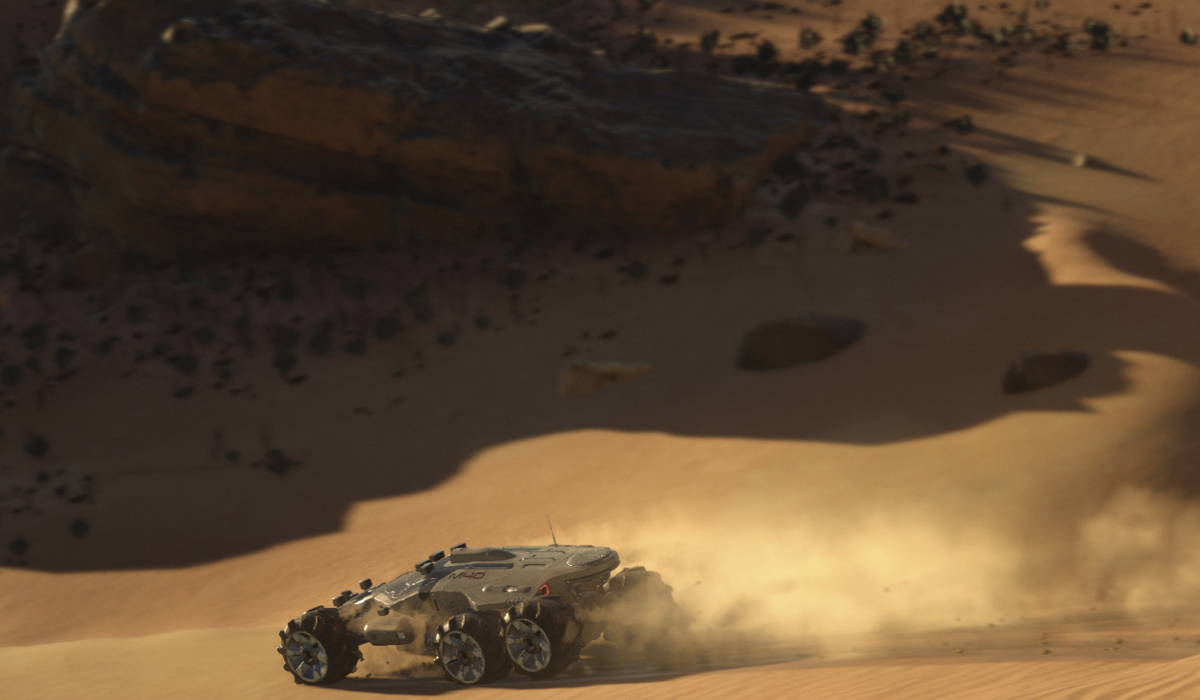 EA chief financial officer Blake Jorgensen has confirmed that Mass Effect: Andromeda will not be released in 2016, as had been announced when the game was first revealed at E3 in 2015. As many had suspected, the game is now targeting a release in early 2017.
During a presentation at the Morgan Stanley Technology, Media and Telecom Conference, Jorgensen said at around the 18:30 mark: "We've got a great year ahead... we've got our Battlefield first-person shooter game coming in the third quarter, and our third-party title that Respawn, our partner, built, it's called Titanfall, it's the second title that they brought into that brand. Both of those are first-person shooters and will be targeted around the fast, action-driven shooter market, as well as the strategy-driven market in that quarter.
"We have our Mirror's Edge [Catalyst] runner game this first quarter, and then we have Mass Effect [Andromeda], which is a sci-fi action game, in our fourth quarter. So big year ahead and we're pretty excited."
That's the fourth quarter of the financial year, which runs from January 2017 until 31 March 2017. The game was announced during EA's E3 press conference in June 2015, where it was given a Holiday 2016 release window.
Andromeda follows on from 2012's Mass Effect 3, but tells a new story concerning a new protagonist that the player will create and help shape through major decisions that impact the plot and dialogue options that help shape relationships with other characters in the games.
For all the latest video game news follow us on Twitter @IBTGamesUK.