Two BioWare developers have confirmed a long-standing rumour that the name of Mass Effect: Andromeda's custom protagonist will be Ryder. The female version of the character appeared at the end of a video which debuted at EA's E3 2016 press conference on Sunday (12 June), offering a behind the scenes look at the sci-fi RPG.
It wasn't until after the trailer aired that any of this was confirmed. Following EA's press conference BioWare exec Aaron Flynn told Eurogamer that the character was indeed the protagonist, while the game's producer Michael Gamble confirmed the name on Twitter.
As with Shepard in the previous Mass Effect trilogy, players will be able to customise the gender and appearance of their character, and christen them with a first name. Their surname will remain Ryder, and be the name other players refer to the character as.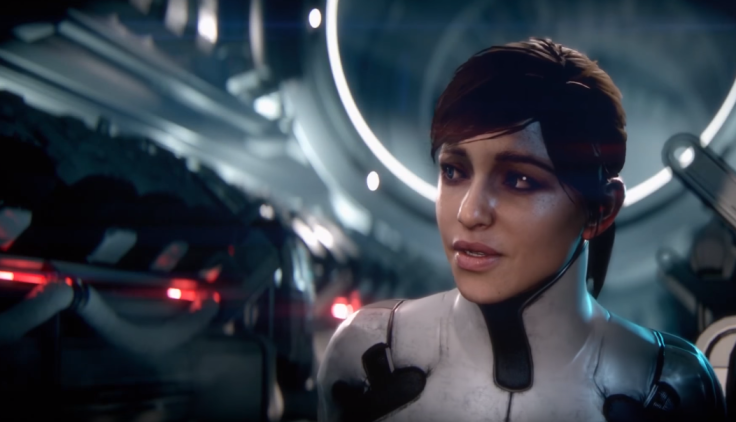 Andromeda takes place in the Andromeda galaxy, a new setting that has allowed BioWare to fill their game with new locations and alien races, as well as depicting new ones. Many of those locations were teased in the video embedded below, as well as some new alien creatures.
Eagle-eyed Mass Effect fans discovered Ryder's name way back in November, after a video released on 7 November to celebrated Mass Effect Day. In that video a dog tag was spotted with Ryder engraved on it, but BioWare didn't confirm anything until now.
Fans also speculated that this would be the character's name because - like Shepard before it - it is a reference to a famed astronaut. Shepard was named after Alan Shepard, the first American in space, while Ryder seems to have been named after Sally Ride, the first American woman in space.