EA's announcement trailer for Star Wars Battlefront 2 has leaked online, revealing the first look at DICE's upcoming shooter. The trailer reveals the basis of a single player campaign and that the game will unexpectedly include characters and locations from George Lucas's prequel trilogy.
The video, which has appeared on Vimeo and is embedded below, starts with scenes from the end of Return of the Jedi (the finale of the original trilogy) and 2015 sequel The Force Awakens, including new series' protagonist Rey.
A unknown female character says, "I still remember my last orders, the day the real war began," before a caption teases a campaign that will tell "the untold soldier's story".
Further captions say: "Fight multiplayer battles... across all eras," before showing Episode 1: The Phantom Menace villain Darth Maul igniting his double-edged lightsaber and the tease of a green alien igniting his own (pictures embedded below).
While we don't see who that alien is, the hands match up with those of Yoda. We were not expecting to Google ''Yoda's hands'' when we came into work this morning.
The trailer ends with a shot of The Force Awakens villain Kylo Ren after Rey is seen running through a forest area – likely the planet of Takodana seen in Episode 7, where Maz Kanata's castle is located.
Other locations confirmed in the trailer include Endor, Starkiller Base and what appears to be the Naboo Palace from Episode 1, where Darth Maul fights Obi-Wan Kenobi and Qui-Gon Jinn. Space battles are also seen.
A final screen reveals that characters from upcoming film The Last Jedi will be made available to those who pre-order the game. Battlefront 2 is likely to release around the same time as that film later this year.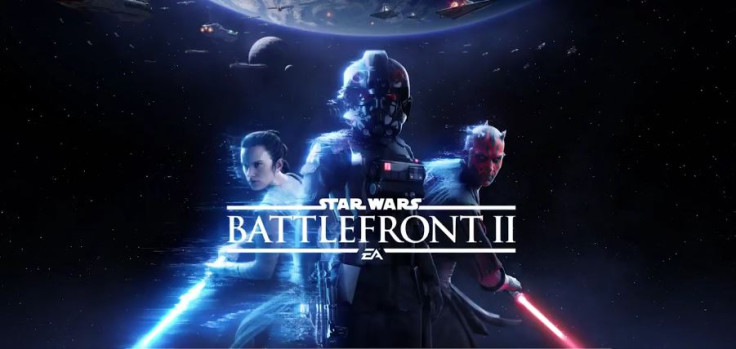 Star Wars Battlefront 2 was set to debut this Saturday (15 April) at Star Wars Celebration in Orlando. It's not yet clear how the trailer leaked, but it appears to be a trailer intended for one of Sony's video channels.
A sequel to 2015's Star Wars Battlefront was first revealed in May 2016 during an EA investor's call, when a single player campaign was confirmed. In February 2017 EA CEO Andrew Wilson revealed the game would span "multiple eras," but nobody expected the prequel films to be included.
George Lucas's Episodes 1 - 3 were released between 1999 and 2005, and were widely panned by critics and fans alike. Since Disney purchased LucasFilm and began work on a sequel trilogy with The Force Awakens and spin-off "anthology" films like last year's Rogue One, the prequels have largely been ignored, despite still being official canon.
So the inclusion of Maul and what appears to be Naboo is unexpected, can we also expect to see Hayden Christensen's Anakin Skywalker and events from Attack of the Clones and Revenge of the Sith?
While there's no confirmation regarding platforms beyond PS4, the game is expected to also be released on Xbox One and PC.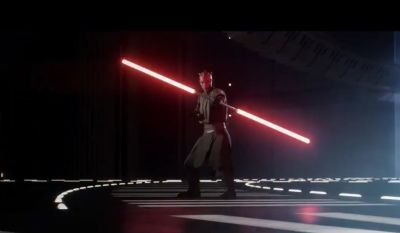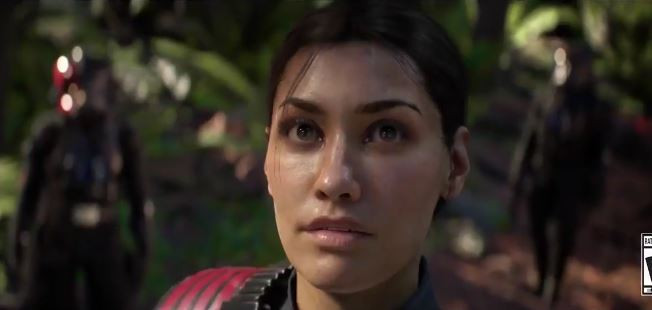 For all the latest video game news follow us on Twitter @IBTGamesUK.