Metal Gear Solid director set up a 'weird' MGS crash course for movie's potential writers
Jordan Vogt-Roberts describes how he introduced prospective writers to Hideo Kojima's beloved series.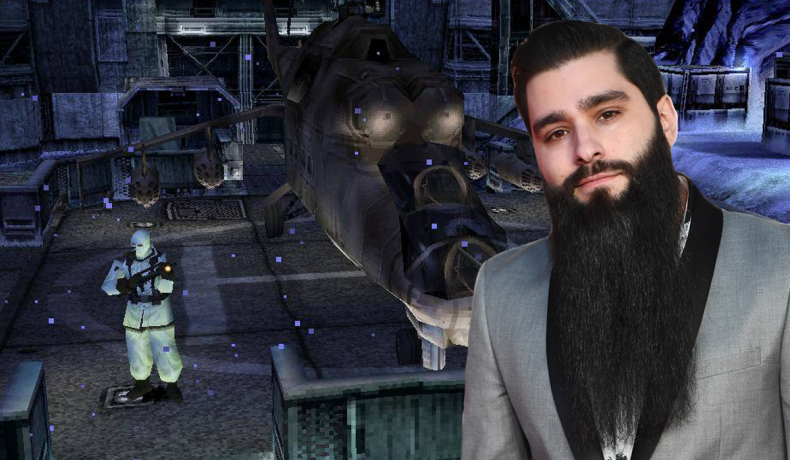 After years of speculation and rumour regarding a big screen adaptation of Hideo Kojima's looney stealth-action series Metal Gear Solid, fans would be forgiven for thinking, and may well be right in doing so, that the film will never be made.
The man currently set to direct the film, Jordan Vogt-Roberts, is certainly passionate about the project, revealing in a new interview that he even set up a crash course in Metal Gear Solid for the film's prospective writers.
Speaking to Glixel, the Kong: Skull Island director described how he invited writers he had found to potentially write the film at his home and took them "on this weird journey" spanning the entire Metal Gear franchise.
"I brought them over to my house and I designed this weird course where I would load up the original Metal Gear [referring the 1987 for the MSX2 and NES] and I would have the writer play that for a while, and just teach them this idea of stealth gameplay," Vogt-Roberts explained.
"I would let them play that, and generally, anyone was able to play that because anyone can pick up a game of that era and understand the mechanics of it.
"They'd play that for an hour or so, and then I would jump forward and then I'd load up Metal Gear Solid 5 [The Phantom Pain] and say, 'This is where it jumps to. You just saw the beginnings of this, and over the course of 30-odd years, this is where it took us,' so you see both ends of the spectrum."
His aim was to show how far the series evolved from its first entry to (with creator Kojima having left IP-holder Konami) what may well be the last. Of course, he also showed them the classics released in between.
"Then we would jump back to Metal Gear Solid on a PlayStation. Your camera's more locked, it doesn't have as many complexities of a Phantom Pain and people were able to pick that up pretty easily.
"It's still working off of those basic regular Nintendo mechanics, but I would take them through it because the first hour of that game pretty clearly makes a thesis statement for why this franchise is so important. You get into some pretty powerful cutscenes right away, you're thrust right into the gameplay right away, and people were able to get into that.
"Then I would jump to Metal Gear Solid 2. I actually found that was almost the sweet spot for a lot of people. You weren't fully in control of the camera, you didn't have to independently move it around, and so it was just really interesting watching non-gamers, and seeing where modern games became difficult for them."
Clearly Vogt-Roberts knows a lot about Metal Gear Solid and wants to do the series justice should it ever enter production, or even pre-production. He's been attached to the series for a while, and is now a friend of Kojima's.
In the full interview he makes this even clearer, talking passionately about his love of video games and how – following his 2013 breakout hit Kings of Summer – he pursued a Metal Gear Solid adaptation while being offered all sorts of major blockbuster projects.
It was first revealed that he was in talks to direct the film back in 2014 . He's just the latest name attached to an adaptation. Original Solid Snake actor David Hayter (also a screenwriter) submitted a script in 2007 but it was rejected. Christian Bale and Hugh Jackman have been attached to the role of Snake and Paul W.S. Anderson was once on board to direct.
For all the latest video game news follow us on Twitter @IBTGamesUK.