Each year the games industry's biggest publishers gravitate to Los Angeles' annual E3 trade show to showcase their latest wares. While that's still mostly the case, Electronic Arts became the latest publisher to shun the main E3 show in 2016, instead hosting its own EA Play event where fans could sample its latest marquee titles.
That trend looks set to continue for E3 2017, with EA this time deciding to kick-start the E3 party a day earlier than usual with a three-day event from 10-12 June in Hollywood, California. While there hasn't been an official confirmation yet, EA is also expected to hold a keynote event where it will reveal its upcoming library of games and DLC expansions.
So far IBTimes UK has laid out what we expect and hope to see from Nintendo, Sony, Bethesda and Microsoft, but what about EA?
With The Last Jedi hitting cinemas in December, you can bet your house on EA's armada of Star Wars games forming the centrepiece of its upcoming event.
EA Play 2017 attendees will be able to go hands-on with Star Wars Battlefront 2, DICE's sophomore first-person shooter set in a galaxy far, far away, you can expect to see gameplay footage at the keynote too.
With Criterion Games assisting with development, it'd also be fitting to see the British studio continue where it left off with another virtual reality Battlefront tie-in after the excellent X-Wing VR Mission for PlayStation VR.
Dead Space creator Visceral Games is also on Star Wars duty with an untitled third-person, action-adventure game penciled for a 2018 release. After a brief glimpse of concept footage in 2016, we hope to see a little more a year on. There's also the small matter of Respawn Entertainment's Star Wars project, although it's still very early days for the Titanfall-maker's next game.
While we're in space, let's take a quick detour to Mass Effect Andromeda. BioWare's RPG sequel/reboot launched to a mixed reception in March, but it's enormous scope left plenty of room for more adventures on the Tempest with Ryder and crew in the form of downloadable content –we're hoping to see it in June.
With Battlefront 2 handling the first part of EA's now standard "Guns Cars Sport" trifecta, the petrol-fueled third will be covered by Ghost Games' next Need for Speed game. EA surprisingly skipped over driving games entirely at E3 2016, but with police chases and an offline single player campaign both confirmed for the "ambitious" sequel to 2015's series reboot, there will no doubt be plenty of motoring action this year.
Fifa 18 will no doubt headline EA's sporty repertoire, but unlike every other incremental update to the behemoth franchise, this one holds a trump card. Fifa 17's story mode, The Journey, was an unexpected delight and it'll be intriguing to see how EA builds on its foundations, and how the melodrama of Alex Hunter's footy career progresses in Fifa 18.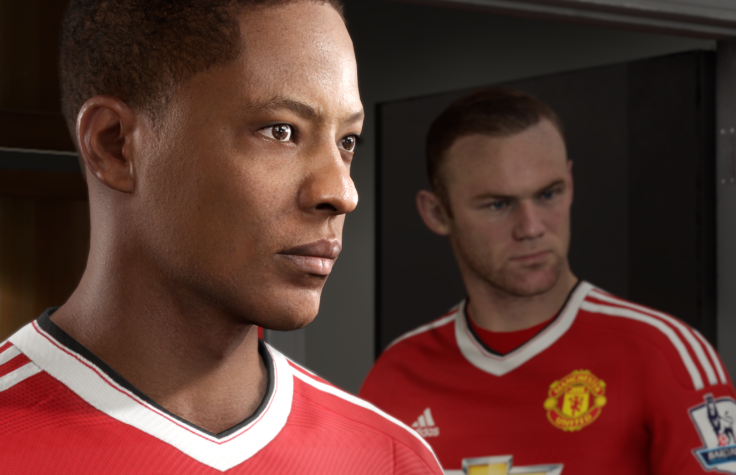 Not into football? That's ok as it's time for: The Totally Obvious EA Sports Games Lightning Round™
- Madden NFL 18
- NBA Live 18
- NHL 18
- EA UFC 3
- Rory Mcllory PGA Tour 18
The rest of EA's show is more of an unknown quantity, but it has a number of franchises that are due a sequel. Chief among them is PC hit The Sims, which last received a core entry back in 2013 with The Sims 4.
The Sims 4 brought in millions for EA and enjoyed a huge number of expansions, although critics and long-time fans had more than a few gripes with the stripped-back mechanics and missing gameplay features from its predecessors. The Sims 5 could put the goofy life sim back on track.
EA has recently made a point of sparing an E3 headline spot for a member of its indie label, EA Originals, with Unravel and Fe debuting in 2015 and 2016, respectively. Fe is still waiting for a release date, as is Jo-Mei Games' fellow EA Original, Sea of Solitude.
Considering the lukewarm reception for 2016's Mirror's Edge: Catalyst, it'll be intriguing to see if EA will brave rebooting any of its other left-field franchises in California. Skate 4 is dead in the water and Dead Space has been in hibernation since the series' ill-advised descent into all-action gunplay over sci-fi scares with Dead Space 3.
If EA does have a surprise announcement up its sleeve, it will likely be looking back at BioWare. Reputed sources quashed speculation that the long-desired Star Wars: Knights of the Old Republic 3 is in production, but BioWare Austin has to be working on something. The Texan-arm of BioWare was recruiting new staff for an "exciting" new IP early last year, but we haven't heard anything since.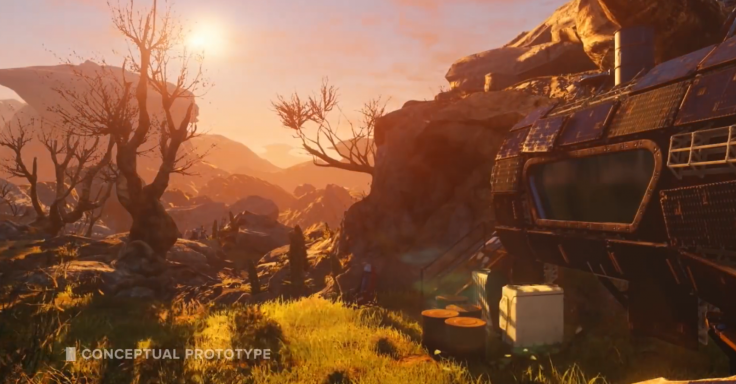 "The big one", though, could come from BioWare's flagship studio in Edmonton. Allegedly code named Dylan, all we know for sure is that the team behind the original Mass Effect trilogy – Andromeda was primarily developed by BioWare Montreal – has been crafting a wholly new sci-fi title since 2012.
BioWare general manager Aaryn Flynn has promised "a new universe full of new characters, stories, and gameplay", while EA CEO Andrew Wilson later detailed that the new IP is an action-adventure game – a significant genre shift for a studio known for its classic RPGs.
Just don't get too excited. EA announced in a recent earnings briefing that the title has been pushed back to its 2019 financial year, which places its launch between April 2018 and March 2019.
This might mean a full reveal or even a slight tease would be a little premature come June, but Flynn's statement last year leaves us with a twinkle of hope: "There's nothing quite as exciting as building a new IP from scratch, and it will be even more thrilling for us to share more with you in the future." That kind of thrill sounds just about perfect for an E3 bow.
EA's E3 keynote will take place on Saturday 10 June on the first day of its EA Play 2017 event in Los Angeles and London.