The opening of a 'neo-Nazi' clothes shop - just yards away from the office of the UK's Chief Rabbi in London, Ephraim Mirvis - has been condemned by an organisation fighting against anti-Semitism.
Thor Steinar, a popular label among German neo-Nazis, has opened its store Viking Thor in Ballards Lane, North Finchley, home to a large number of Jewish residents.
Community Security Trust (CST), which monitors anti-Semitism, has received a number of complaints about the new store , which is the first to sell the controversial brand in London.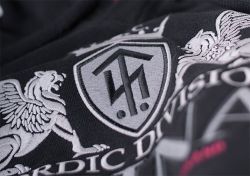 A spokesman told the Jewish Chronicle: "This is a multi-cultural area with very few problems from racism and neo-Nazism. This shop is not welcome here and the sooner it moves on the better."
Residents, who have been urged to boycott the shop, have described the opening as "deliberately provocative" and fear racial reprisals in the area.
Ben Glickman, 43, of North Finchley, said: "It is disgraceful that this store has opened in such a prominent Jewish area of London and with so many other ethnic minorities that make up the area."
Shop owner Zsolt Mogyorodi insisted he was not racist and was aiming his brand at eastern Europeans in the area, who like it.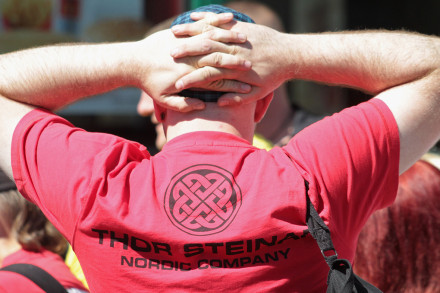 "We welcome all kinds of customers in the shop," he said. "The Nazi thing is a silly old story from years ago and the brand has changed since then."
After the company was banned in Germany in 2004 the label rebranded its original logo, which was similar to symbols worn by the Nazi SS. Thor Steinar clothes, however, are still banned in the German parliament and state assemblies in parts of Germany.
The company was also panned by critics when it opened a new store in 2012 and named it Breivik, reportedly in honour of Norway's neo-fascist mass murderer Anders Behring Breivik.