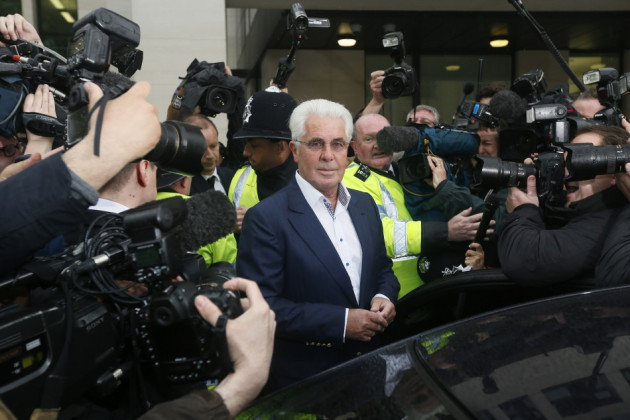 Publicist Max Clifford will stand trial next March accused of 11 counts of indecent assault on girls aged between 14 and 19.
The judge at the Old Bailey set the date for 4 March 2013 and the trial is expected to last four weeks. Clifford, 70, from Hersham, Surrey, was not present at the short hearing.
In May, the PR guru pleaded not guilty to the 11 allegations against seven teenage girls between 1966 and 1985.
Clifford previously described the accusations against him as "completely false" and "a load of nonsense".
He was arrested as part of Operation Yewtree, the investigation set up in the wake of the Jimmy Savile sex scandal. Clifford was arrested under the strand 'others' meaning his offences are not directly related to the late Top of the Pops presenter.
After the 70-year-old was formally charged in April, he said his life had become a "24/7 nightmare" for him and his family.
He continued: "The allegations in respect of which I have been charged are completely and utterly false and I have made this very clear to the police during many hours of interviews I have given them since December.
"I have never indecently assaulted anyone in my life and this will become abundantly clear I'm sure during the course of the proceedings.
"Since last December, I have been living a 24/7 nightmare. A black cloud has been placed above me, virtually obliterating the bright blue skies that I have been fortunate enough to live my life under for the vast majority of the past seventy years."
Under his bail conditions, Clifford must continue to reside at his Surrey home and must not come into any unsupervised contact with anyone under the age of 18.