In its latest bid to plump up its flagging customer base, McDonald's is putting its menu on a diet and lopping off seven sandwiches.
The Deluxe Quarter Pounder burger and six chicken sandwiches are no more. Honey mustard and chipotle barbecue snack wraps are also a taste of the past.
Paring less popular offerings is part of McDonald's strategy to speed up its kitchens and simplify choices. It's one of a package of pending changes as the company faces pressure to offer healthier fare and grapples with six quarters of falling US sales.
Despite slimming down the menu, McDonald still offers some 40 items extra than it did in 2007.
The average drive-through wait at the chain is 3 minutes, 9.5 seconds, the longest in 15 years, according to a study by QSR magazine, apparently triggered in part by customers confused by the lengthening list of choices.
"They could cut their burger number in half," Columbia University marketing professor Michelle Greenwald told Bloomberg. "If you have a good burger, a really, really good burger, you don't need a million. They should go for quality and not quantity."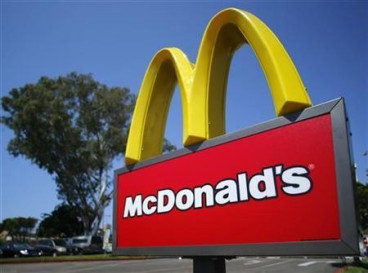 The chain hurriedly tacked on several new items in past years to match competitors. McDonald's added chicken wraps, McCafe espresso drinks, and a series of Angus burgers, which have already been cut.
Even now, the chain is having a hard time going cold turkey. It has replaced the jettisoned Deluxe Quarter Pounder with a different burger choice with other toppings. It's also in a tough spot because McDonald's depends on news about fresh food offerings to generate buzz and draw customers back to the counter.
But other items will soon be pared from the menu, and British-born new CEO Steve Easterbrook plans to unveil his turnaround plans for the company next week.