McDonald's looks to revive chain as 'modern, progressive burger company' as people no longer lovin' it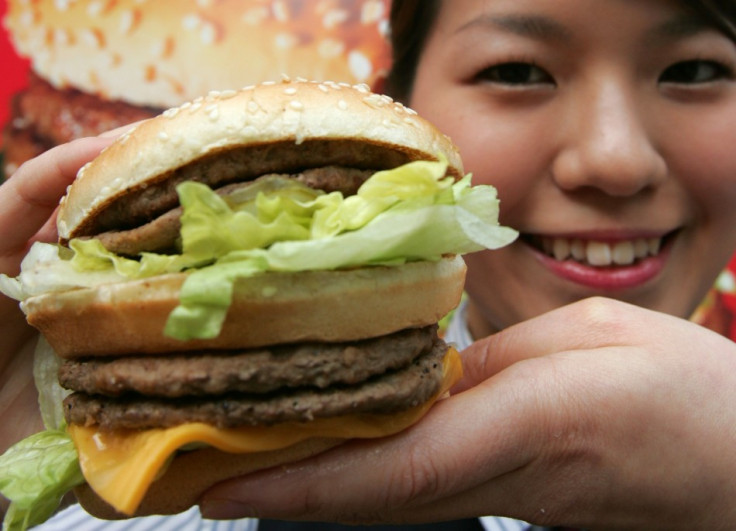 Following continuous weak financial results, fast-food giant McDonald's is looking to revive its business.
According to Reuters, the company's new British-born chief executive, Steve Easterbrook, will announce his plans to revamp the fast-food chain as a "modern, progressive burger company" on 4 May. The company, which has seen competition form newer burger establishments, will lean towards fresh, less processed and customised food, the company signalled.
News of the company revamp comes after McDonald's reported a continued decline in financial results.
In March, the corporation announced that global sales decreased 1.7% in February, with declines seen in the US, Asia/Pacific, Middle East and Africa. The company's Europe market saw an increase of 0.7%. McDonald's also reported disappointing quarterly financial results, Reuters reported.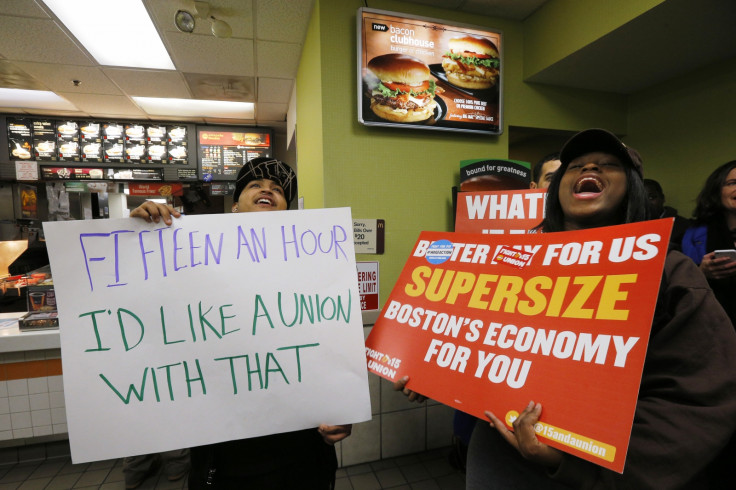 Scores of fast food workers and their supporters calling for a $15 minimum wage fill in Chelsea, Massachusetts.
Reuters
Analyst watching the company are hoping the company will improve wages, reconnect with their core base of lower income consumers and lessen the financial burdens on restaurant operators, according to Reuters.
BrainReserve CEO Faith Popcorn said the company should tap into a key group: low income consumers and employees. "They should be champions of the 99%" the marketing consult said. She encouraged the company to also raise wages for crew members working in franchises.
Franchisees, who operate about 90% of the company's restaurants in the US, have had a tumultuous relationship with the corporation. According to Reuters, they have asked the company to downsize the menu and to reconsider plans for custom burgers.
The company may also look to competitors Wendy's Co and Burger King on how to improve their usage of franchises to increase their finances. The two rival companies have boosted profits by selling nearly all of their restaurants to franchisees, Reuters noted.
McDonald's has also looked at other possibilities to improve profits. In March, it was revealed that the company was testing all-day breakfast. While analyst said the test run made sense, the switch could cause operational issues.
It also announced that it would close 700 underperforming restaurants this year, primarily in the US, China and Japan.
The number of restaurants on the chopping block is about twice as many as McDonald's had previously planned to close, and represents about 2% of its 36,000 outlets world-wide. McDonald's previous has said it would open fewer restaurants than usual this year - about 925 globally.
© Copyright IBTimes 2023. All rights reserved.