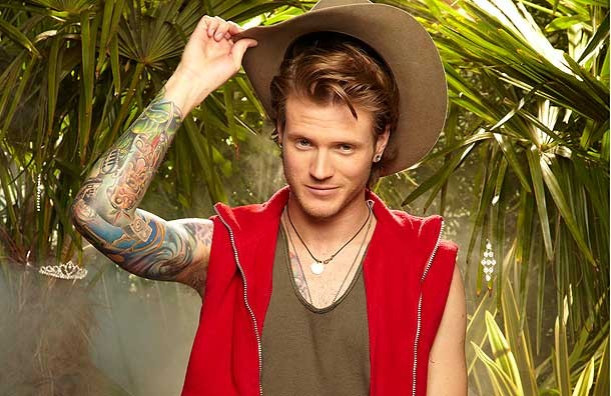 McFly's Dougie Poynter has revealed that he tried to kill himself while battling an addiction to drink and drugs.
The 24-year-old bassist admitted that he attempted to commit suicide in a fume-filled car in February 2011- just before he entered rehab.
He made the shock confession during an appearance on Alan Carr's Chatty Man, in scenes which are due to air on 12 October.
The group were on the Channel 4 show to promote their new autobiography, Unsaid Things... Our Story.
Sitting beside his band mates, Tom Fletcher, Harry Judd and Danny Jones, the tormented star admitted that it had been a dark time in his life.
Referring to the tell-all book Carr said: "Listen, I have got to say, it got really dark, about you trying to kill yourself?'" to which Poynter replied: "Yeah."
The I'm a Celebrity winner spent months battling his additions following his public split from Saturdays girlfriend Frankie Sandford. He eventually admitted himself into The Priory in a desperate bid to get clean and sober and was treated for depression.
Poynter, who is now dating contemporary artist Lara Carew-Jone, claimed that opening up in the book helped him deal with his past demons.
"It's always good to reflect on that sort of stuff. I'm in a really, really good place now. It is quite easy to forget," he said.
"It's quite therapeutic to go back, quite scary and a bit of an eye opener into how dark it can get if you take your foot off the gas and stop looking after yourself."
Frontman Fletcher insisted that following Poynter's recovery, the group were now in a better place.
"We are all in good places now. Dougie has sorted himself out and I am married."