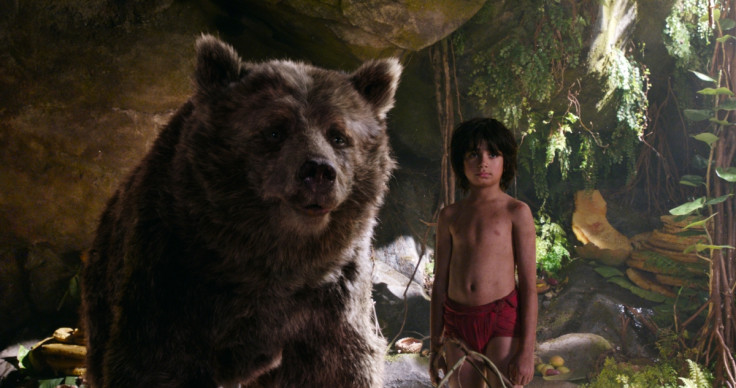 Medical experts attending to the eight-year old girl found in the forests of Uttar Pradesh in northern India do not believe that she was raised by monkeys, as media reports have suggested. They think she could have been abandoned in the forest not many days before her rescue because of some "mental illness". The girl will be taken to the state capital on Saturday (8 April) for psychiatric evaluation and treatment in accordance with a court order.
The girl, who was found about two months ago by a forest patrol team in a wildlife sanctuary, reportedly walks using all four limbs, screeches like monkeys to communicate, picks up food with her mouth instead of hands and cannot distinguish between food and excreta. She is also afraid of human beings.
All these features have earned the girl the name "Girl Mowgli" referring to the main character, Mowgli, in Rudyard Kipling's iconic children's tale The Jungle Book. Mowgli was an abandoned boy who was raised by forest animals and thus, talked and behaved like them.
However, doctors treating the girl do not think she has been raised by wild monkeys, but believe she is suffering from a psychological condition. With regular patrolling and the presence of several CCTV cameras in the wildlife sanctuary, she could not have remained undetected for so many years, authorities argue.
"It's not possible that a girl spends years in the forest and no staff or hundreds of cameras installed for security and animal census notice her. She might have been dropped here sometime before being spotted by the patrol team," divisional forest officer Gyan Praksh Singh reportedly said on Friday (7 April).
Sarbajeet Yadav, the head constable who was in the rescue team, said there were no monkeys around where the girl was found. "She refused to come with us initially, but cold and hunger probably drew her to us."
She was brought to a district hospital near the forest area on 25 January and is undergoing treatment and grooming in an isolation ward. Speculation that she may have been raised by monkeys has earned her regular visitors at the hospital, but she remains unresponsive to the crowd.
Paediatrician KK Verma, echoing the doubts of forest officials, said the girl may have been abandoned in the forests by her parents "because of mental illness".
"But it was probably not long before police team rescued her. The theory that she was brought up [by] monkeys seems absurd."
Chief medical superintendent DK Singh believes the girl is imitating the monkeys in the forest. "She might have seen monkeys screaming and eating during her stay in the forest and she imitated this, as any other child of her age will do," he said.
The Hindustan Times newspaper reported that the girl reluctantly follows instructions of hospital matron M Bhalla and sanitation worker Renu Devi, who have been attending to her since her arrival at the hospital. They said the girl mostly eats fruits and chapattis (Indian breads) and also likes biscuits.
"Her wounds have healed. No medication is being given now. In these two months, she has also learned to mumble a bit when hungry. Often, she throws a glass to the floor to indicate that she needs water," Renu said.