Mediterranean migrant crisis: Neo-fascist CasaPound militants and angry locals start violent protest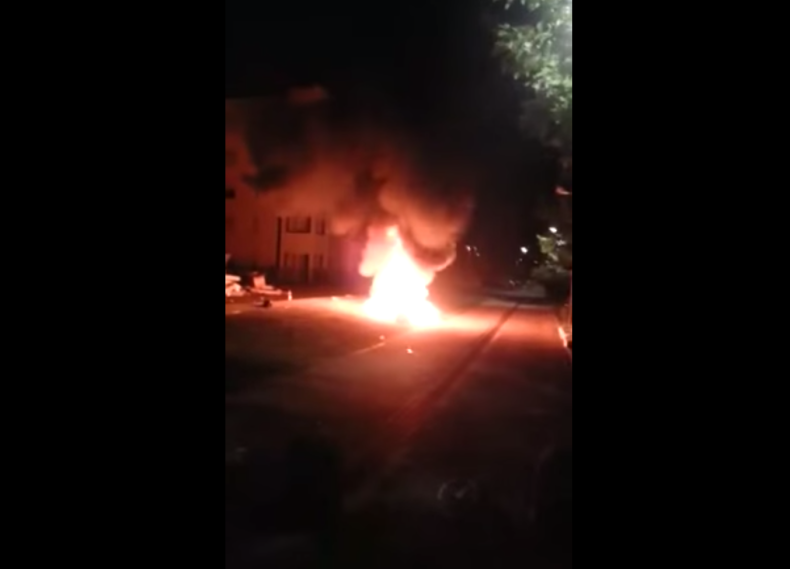 Local residents and neo-fascist activists in Rome and Treviso have started violent protests against the Italian government's attempts to house hundreds of migrants in abandoned schools and apartment buildings across the region.
Homeowners and militants from the neo-fascist CasaPound organisation set fire to mattresses, camp beds and televisions after breaking into one of the empty apartments, which was due to host 101 migrants in the village of Quinto di Treviso. Some protesters mounted tents outside and others prevented food supplies from reaching the migrant community. "We aren't going home until they leave – this is an invasion," they said, according to Corriere della Sera.
Maria Augusta Marrosu, prefect of Treviso, initially said of the migrants: "They are staying because they don't have the choice". But later local administration backed down and transferred the migrants to an empty police station between Treviso and the town of Casier.
Luca Zaia, president of Italy's Veneto region where Treviso is located, and a member of the anti-immigration Northern League party complained about the "Africanisation" of his region. Graffiti sprayed on the side of a building in Quinto said in large red letters: "Prefect Marrosu, take them home."
In Casale San Nicola, on Rome's outskirts, residents and CasaPound members set fire to garbage cans and hay before pelting police, who were escorting a bus with a hundred migrants to an empty school building, with stones and chairs.
Italy is currently housing more than 80,000 migrants who have crossed the Mediterranean on boats, fleeing from war, persecution and poverty. The majority of arrivals are from Eritrea and Syria.
Italian authorities have called on regional leaders to find housing as the country is struggling under the influx of migrants and reception centres are full.
The interior ministry demanded regions share the burden. Lombardy is already hosting 9% of the migrants, Veneto 4% and Liguria 2%. Sicily, traditionally the poorest and most economically deprived part of Italy, accommodates 22% of the arrivals.