Move over Gigi and Bella Hadid and make way for your beautiful cousin Joann van den Herik.
The 19-year-old plus-size model is the daughter of Yolanda Hadid's businessman brother Leo, and has just landed her first UK campaign as the face and body of Debenhams' DD+ lingerie collection called Gorgeous.
While high fashion models Gigi, 22, and Bella, 21, are taking over the industry by storm, the teen from The Netherlands has just signed as a new face with London-based agency 12+ UK Model Management.
The star, who bares a resemblance to her famous cousins, has spoken of her delight at being asked to model the range that goes up to a size 40HH.
She said: "I've always wanted to be a model but didn't realise that there was a market for my shape and size.
"I think it's very important to show all the boys and girls out there that size doesn't matter and that you're perfect the way you are. I translate that into my work as a model and on social media. I'm a strong believer in body-positivity and that every body is beautiful."
The new campaign sees the model stun in a series of glamorous lingerie looks and the images have not been retouched, ensuring her gorgeous curves are celebrated.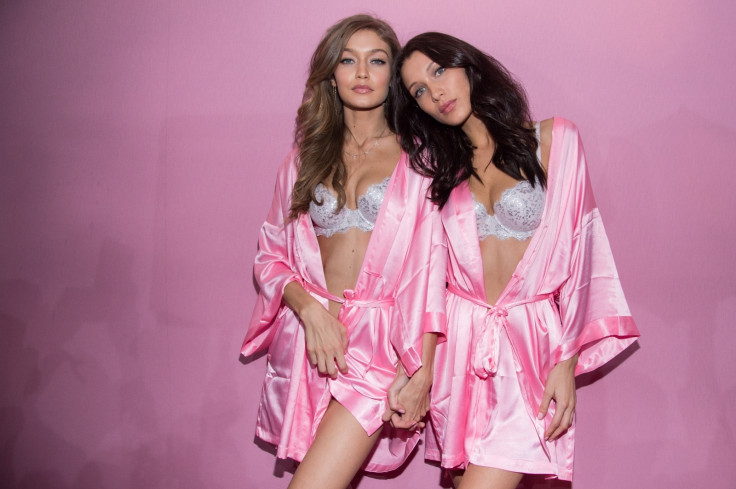 The rising star describes herself as "Curvy Supermodel 2018" in her Instagram bio, and has over 60K followers.
She also says: "If you're lucky enough to be different from everyone else, don't change."
What's more, her Instagram posts exude body positivity. In one recent post, the model reveals the "reality" of her true self in a picture without makeup and her "rolls" on display.
She tells her followers: "I've talked about it a couple of times, but my belly rolls and my legs are my biggest insecurities and I feel like showing them makes me beat my insecurities and learn to love them instead.
"The second picture is my bare face, without washing it or even combing my hair/eyebrows, I think there are still too many people who are afraid to go outside like this. You should all realize that you're already beautiful, make-up just lightens up the best parts of your face."
She received a whole lot of love on the snap, with one fan responding: "I think you r most beautifull in the world with all ur securities.... dont worry... if you think you r not beautifull. then i love you very much..."
While another said: "Still beautiful oh my god."