Meet Jenna, the 'Islamic Barbie' doll teaching Muslim girls about the Quran
Entrepreneur created doll based on experience with her own daughter.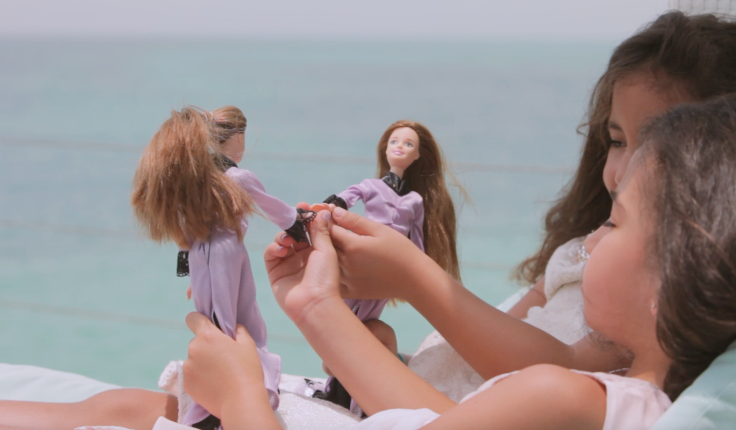 An entrepreneur has created a doll that can teach the Quran to young girls. French businesswoman and mother Samira Amarir struggled to find an efficient way to help her four-year-old daughter, Jenna, learn the Islamic holy text.
She eventually designed her own doll, before travelling to China to get it produced. Thus Jenna the Quran teacher was born, reports The National. "The idea was to come up with a toy that would enable her to learn the Quran fast and easily while she plays," Amarir explained.
Amarir made several trips to China to tour factories, settling for one specialised in Barbie-sized dolls. She also interviewed dozens of women to find the right voice for Jenna.
The Jenna doll soon gained popularity in the family's community in suburban Paris. She convinced her husband, Adil ­Amesrouh, to move to Dubai and turn the one-of-a-kind doll into a business. "We said that if we want to really give a chance to the product we have to move, we have to relocate. So we sold our house, our cars, everything."
The doll recites four verses. "They're short and very impactfull in their meaning," explained Amesrouh to the National.
"The underlying issue is basically that the way we learn the Quran is still very archaic," he added, "Kids are very connected today and we have not necessarily engaged our kids in the way we want them to be learning."
Jenna the Quran teacher's momentum shows no sign of stopping. She's already sold out in the UAE, where Samira and Adil relocated their business. Their first customer, their own daughter, was delighted with the doll. It also helped her memorised the first Surah – a chapter of the Quran. "For us it was such a milestone because it was the aim of everything," recalls Amarir.
However, Amarir was not quite satisfied. She had the doll's skin darkened and its make-up removed, so that it'd look more like her daughter. "I mean, we are Arab. I don't want her to believe that wearing a scarf or having darker skin is something not normal. I really wanted her to relate and identify with it."
Since the first model was created, Amarir has commercialised the Jenna doll in Saudi Arabia, Kuwait, Bahrain and the UAE. One doll costs $35.
© Copyright IBTimes 2023. All rights reserved.