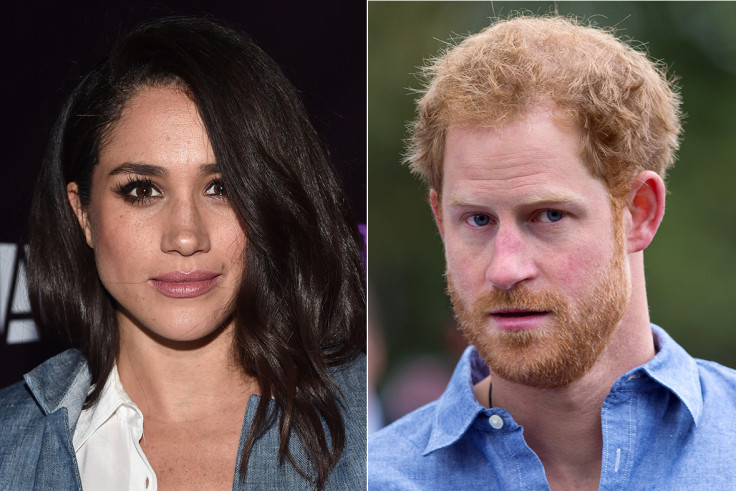 In latest royal news, buzz is going around that Prince Harry's girlfriend Meghan Markle is all set to meet her beau's Royal family. Markle, who has reportedly nestled up in the Kensington Palace, earlier caught paparazzi's attention when she was spotted leaving the Whole Foods store in Kensington with grocery bags and walking back to the Palace gates.
If all goes well, gossip reports speculate that the Suits actress, who is reportedly lodged in the Palace's Nottingham Cottage, will soon be making her acquaintance with the 31-year-old Prince's royal family members.
"With The Queen and the rest of the Royals in London to celebrate Remembrance Sunday, Harry is all set to introduce Meghan to them all. They have been staying at Kensington Palace at the estate's Nottingham Cottage one that used to be occupied by Prince William and Kate," a source told Hollywood Life dishing details about the coveted introduction of the Suits actress into the royalty.
While well-wishers and fans eagerly await the new couple's first public appearance following the official seal on their previously hush-hush romance; sources also believe that Harry has royal backing as he pursues relationship with the 35-year-old.
"The fact that he released that statement recently from the Royal Press Office defending Meghan showed that he has his family's backing with pursuing this relationship," an insider told the website adding, "Prince Charles has a lot of sympathy with both William and Harry because he knows how hard it has been for them having their romantic lives placed under the media's microscope."
If rumours are to be believed, the entry into the royal household might be a rather easy journey for the on-screen paralegal as "despite their image, the Royal Family will most probably be warm and friendly towards Meghan when they meet her and have empathy with her situation regarding the press."
The news comes after Prince Harry supported his lady love amid all the media attention with a strongly-worded statement. Not only did he object to the "wave of abuse and harassment" against Markle but also spoke up about the "racial undertones", "outright sexism and racism".
Amid the actress's much-talked about London visit, gossip articles are betting on Saturday's rugby match between England and South Africa at the Twickenham Stadium to be the moment when Harry and Markle appear together for the first time.
Watch the video below for more details: