Future Royal Meghan Markle allegedly denied knowing her half-brother when he reached out to her for help dealing with the media. Tom Markle Jr claims he has had to move three times since his younger half-sister got engaged to Prince Harry.
Tom called Meghan's response "harsh" and a "slap in the face" after reaching out to her for help.
The 51-year-old, who shares a father with Prince Harry's fiancée, admitted the siblings have not been in touch since she moved to Toronto, Canada in 2011 to star in Suits.
However, he told InTouch magazine that he "spent a lot of time with her growing up" and that claims the two do not know each other were "ridiculous".
"We were as close as we could be, as tight as we could be, that's what we were," Tom said. He was just 14 and living with their father Thomas Markle Sr when Meghan was born in 1981.
Tom said he reached out to his half-sister in a personal letter to congratulate her on her engagement to 33-year-old Prince Harry. He also apologised if any of his recent brushes with the law had "caused you any embarrassment".
However, Tom says his 36-year-old half-sister never responded to his heartfelt letter.
When he reached out again by contacting the palace, he learned that she did not want to speak with him. Tom told InTouch that his lawyer had been communicating with the palace to ask for help dealing with the press and gave him Meghan's response.
"My lawyer had a phone meeting with her lawyer, and he emailed me some of her direct words. She said, 'That's distant family and I don't know those people.' That's pretty harsh," he said. Tom said he thinks his recent runnings with the law may have embarrassed Meghan.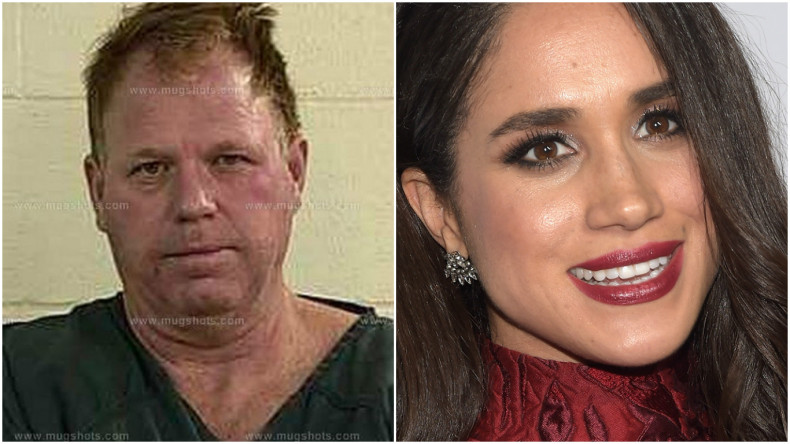 Tom was jailed for two days after a drunken row with his fiancée Darlene Blount on New Year's Eve. He was also arrested for brandishing a gun at his fiancée during another drunken incident, the Daily Mail reported. He claimed his behaviour stemmed from the pressure of dealing with Meghan's royal engagement.
"It hasn't been easy. Meghan's relationship with prince Harry has shone a spotlight on our family. It doesn't help when you have issues and your sister is engaged to Royalty. It adds a whole new level of scrutiny," he said last month.
Tom claims he has been forced to move three times since the engagement was announced in November. He reached out to the palace for help to seek retractions for stories he believes are defamatory and damaging. A palace spokesperson appears to have connected him to a lawyer, but Tom said he could not afford representation after moving so many times.
Meghan's half-brother is not the only one opening up about her life before falling for Prince Harry. Her half-sister Samantha Grant not only criticised the future royal for not providing financially for their father but is penning a tell-all book about her famous half-sister.