Following her engagement announcement to Prince Harry on Monday (27 November), Meghan Markle became one of the most famous women on the planet, with ladies all over the globe wanting to emulate her style and beauty regime.
And while many will try and buy Markle's white wrap engagement coat from Canadian brand Line The Label, or seek out her favourite facial oil by Decléor, some will go that one step further.
It has been reported that Markle, who is renowned for her polished image including flawless skin and effortlessly chic fashion sense, is a popular request in the plastic surgeon's office when it comes to noses.
Women are wanting to copy Markle's look in dramatic form, even attempting to adjust their facial features to hers by going under the knife.
Plastic surgeon Dr Stephen Greenberg claims there has been a dramatic increase in the number of people asking for Markle's nose.
The trend reportedly began approximately six months ago, around the time everyone knew the relationship was getting very serious.
He told E!: "Patients started to coming to see me about six months ago requesting Meghan Markle's nose. As things between her and Prince Harry started to heat up, attention definitely followed."
Markle has allegedly dethroned the Kardashians as the most popular cosmetic surgery request, thanks to her refined nose structure with an upward tip.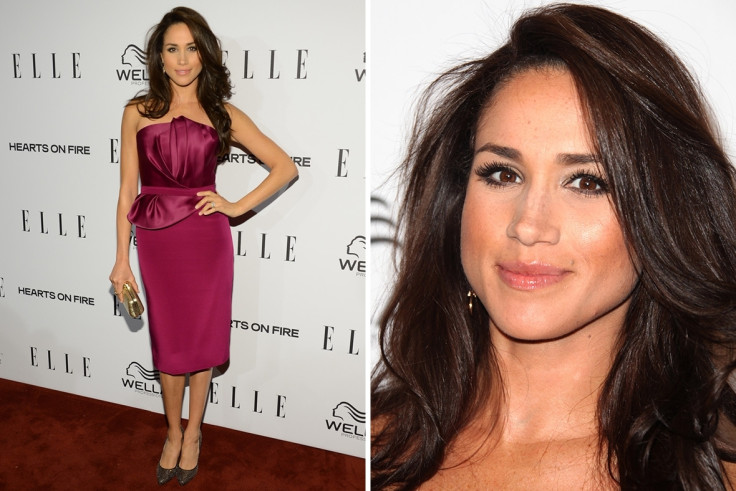 Dr Greenberg also noted that Markle has a slight bump in her nose, but this fits into the rest of her face perfectly.
London-based plastic surgeons MYA say that Markle's type of nose is a popular request.
A spokesperson for the surgery told IBTimesUK: "Meghan has got a very slender and feminine nose for a heart-shaped face.
"The natural slope and symmetry of Meghan's nose is commonly requested but cannot always be achieved. The final result will always be determined from the original shape, size and bone structure of the patient's nose."