Many would dub them "couples goals" as they continue to live out a real-life fairy tale, with their enviable chemistry clear for all to see during the engagement interview with the BBC on Monday (27 November).
And now, body language expert Judi James has analysed the funny outtakes of Prince Harry and Meghan Markle's televised chat with Mishal Husain, revealing the Suits actress is quite the expert flirt.
James told IBTimesUK: "Meghan could offer a masterclass in smart and subtle flirting, using some classic moves during some very short clips of action.
"The active-attention-followed-by-the-'ignore' ritual is especially clever. When Harry talks Meghan uses active listening signals, face-watching him adoringly and even cupping her chin in her hand to make him laugh.
"Once he's basking in this attention and throws her a glance, she dips her head, allowing her hair on his side to cover her face like a little curtain so he can't see her expression. This clever combo ensures he then has to work to get her attention back again and we can see the Prince flashing some of his best intensely flirtatious eye-gaze at her as a result."
She believes the couple, who will marry at St George's Chapel at Windsor Castle in May 2018, are the real deal, and compares their joyful post-interview behaviour to the downcast aura of Prince Charles and Diana.
The Body Language Bible author said: "I hear the words 'Royal engagement outtakes' with a degree of dread having seen all the romance of Charles and Diana's engagement interview avalanche away after the Prince's 'Whatever in love means' at the end.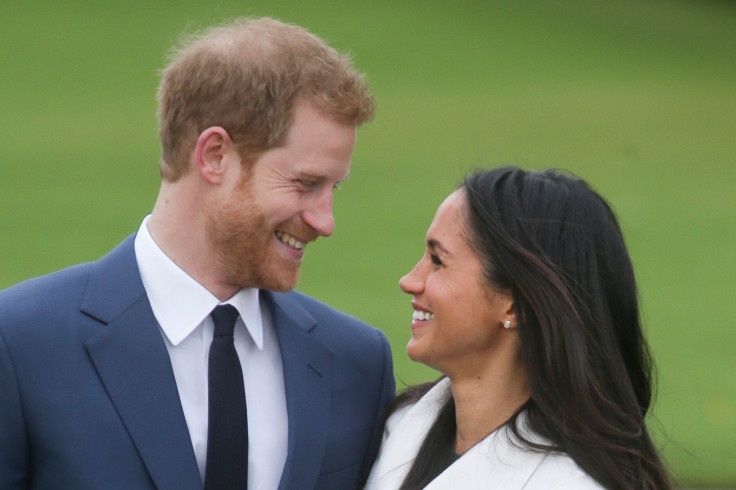 "Their smiles dropped like lead, Diana's downcast eyes went dead and they fell apart visually in a way that made any previous 'ah' of delight stick in your throat."
But James thinks all is well for Harry and Markle, in contrast. She continues: "Happy Harry and Meghan's 'in love' signals increase rather than wilt on the vine during their outtakes and we get some interesting clues and insights into how and why they work as a couple.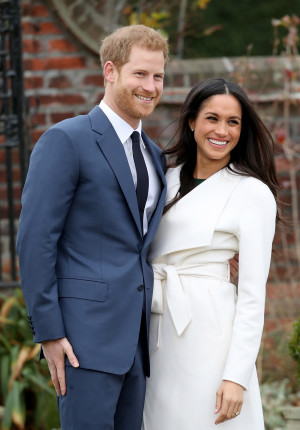 Markle also laughs at her fiancé's jokes, which obviously goes down a treat with Harry. James adds: "Meghan also raises her right shoulder and smiles at Harry over it or scrunches both her shoulders up as she laughs at his jokes. She performs a hair-preen gesture that signals attraction and at one point throws her entire arm across the Prince's lap in a gesture of ownership and protection."
Above all, a couple that plays together, stays together – and Harry and Markle know how to make each other laugh.
On their playfulness, which was lacking in Charles and Diana's relationship, James commented: "Harry has always been known as the royal prankster and it was good to see the pair 'playing' together in these clips, sharing the air guitar gesture and joking in a way that ends with some mirrored laughter.
"Harry's anxious-looking lip-chewing gesture that was a feature of the interview does dissolve well during these moments, turning into a more complimentary gesture of suppressed laughter."
While Harry lost his mother, Diana, Princess of Wales, in a Paris car crash in 1997, James believes that Markle is filling a maternal role.
Speaking of Markle's leading traits, she said: "Harry has looked very young during his engagement appearances and the more confident Meghan seems to have responded by offering signals of reassurance, support and approval that have hinted at a quasi-maternal role that must compliment Harry's tragic childhood.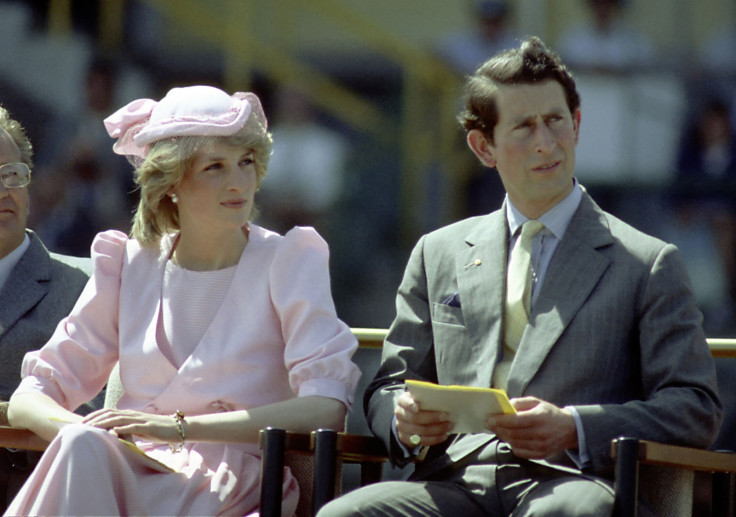 "Meghan does signal this approval when Harry pulls a comic face and mimes the air guitar but as she throws herself forward in laughter she also pats Harry on the knee in what could also be a hint to stop.
"That extended arm barrier combines fun with a gesture of protection and when he talks by himself she uses a pinging smile in what looks like a bid to make him less formal.
"This kind of leading behaviour does hint at a desire to move towards some more openly romantic rituals that would be more in keeping with the modern trend for things like 'Couples Goals' rather than following the traditional royal route of blending bouts of teenage humour with more traditional formality and even stuffiness plus only a few subtle hints of open love and sexual attraction."