Mel B faces fury of estranged husband Stephen Belafonte as he rants about 'dangerous liars' online
Mel B filed for divorce in March after accusing her ex of physically assaulting her.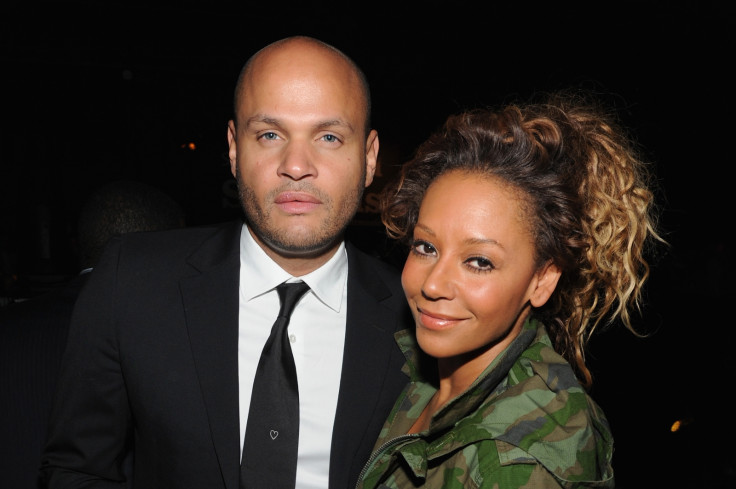 In a series of heated Instagram posts, Stephen Belafonte broke his social media silence and launched a scathing attack on his soon-to-be ex-wife Mel B.
Since the public announcement of their divorce in March, the couple has been embroiled in a bitter legal battle and now Belafonte appears to be hinting on revealing his side of the story, per reports.
With his cryptic messages, the estranged husband of Mel B warned about the "quiet before the storm" and seemingly called the songstress a dangerous liar.
"Sometimes you stay quiet for obvious reasons!!" Belafonte captioned the first picture post that showed his daughter hugging the television screen as his face appears on it.
Following the series of claims and counter-claims, the court had previously granted the film producer supervised visits with 5-year-old daughter, Madison.
Next, Belafonte shared a suggestive post about "dangerous liars". Seemingly aimed at the 41-year-old songstress, his picture quote read, "The most dangerous liars are those who think they are telling the truth." He followed up with a sly dig in the form of hashtags, "facts" and "the quiet before the storm".
The father-of-one, who was married to Mel B for nearly ten years until their much public split, concluded with one last scathing post. "I'd rather be an honest a*****e than a well liked liar," Belafonte shared a picture seemingly calling out his wife on Instagram, following the recent declaration about his finances.
A TMZ report claimed that Mel B's estranged husband had filed court documents suggesting that he is homeless and broke following his marriage ordeal. In the legal papers, Belafonte insisted he can't afford a new place after being kicked out of the family home and has been living on friends' sofas.
"We lived a very comfortable, upper-class lifestyle. Money was never an obstacle," he claimed hoping for a monthly spousal support to live up to his old lifestyle.
Further details include revelations about his exorbitant credit card bills amounting to $60,000 and overall the split costing him a sum of $500,000 that he is unable to pay. According to Belafonte it was Mel B's huge payout – almost $250,000 per month – that took care of their luxurious lifestyle.
The singer – born as Melanie Brown – filed for divorce in March after accusing her ex of physically assaulting her and forcing her to take part in threesomes.
However, Mel's producer husband has denied the claims.
© Copyright IBTimes 2023. All rights reserved.