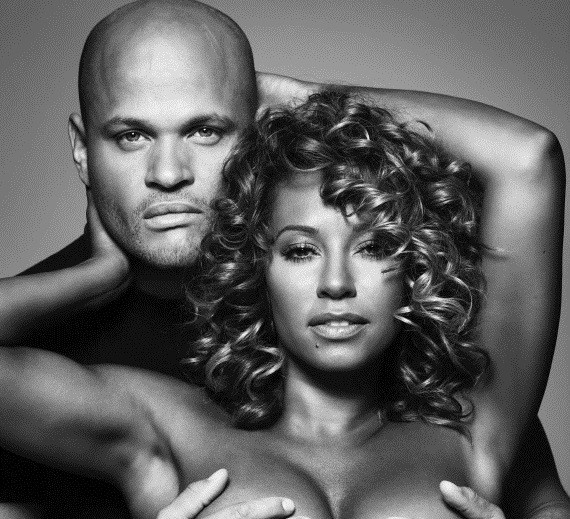 Mel B has revealed has spoken out about her marriage and her sex life in a candid interview.
The X Factor judge revealed that while she married her husband Stephen Belafonte seven years ago in 2007, the two like to spice up their sex life with a spot of naked Twister.
In an interview with the Daily Mirror newspaper, she said: \"There will be Twister - naked Twister!\"
\"Usually I bitch and moan about my husband. Silly things like he likes to sleep with the TV on but it keeps me awake,\" she added.
During an interview on Lopez Tonight in 2010, the singer described Belafonte as her soul mate, adding that they\'re \'both perverts\'.
Explaining why her marriage is still going strong the 39-year-old explained: \"It\'s all thanks to our five-times-a-day sex sessions.\"
She also revealed that her former band mate Emma Bunton shares a similarly loved up relationship with her husband Jade. \"You know Emma and Jade have been together for 15 years and do you know what she\'s wearing under there? Leather! They are friends and they fancy each other and love each other.\"
Bunton joined Mel B in Cancun for the Judges Houses stage of the X Factor.
Speaking about the experience on Good Morning Britain she said they had an \'amazing time\' filming together.
\"It was incredible, it was a very quick turn around, I don\'t like to be away from my children for too long so I was there for 72 hours and it was amazing.
\"It was amazing to be with Mel, she\'s great fun we had a little bit of tequila while we were there and it was really good.
\"The boys that she has are just brilliant it was a very, very tough [decision] but she\'s got a great group!\"
After the live auditions and the chair knockouts, 24 contestants are battling it out for a final place in the X Factor line up.
The X Factor continues on Saturday.