The X Factor: Chloe Jasmine Hits Back at Drink and Drugs Allegations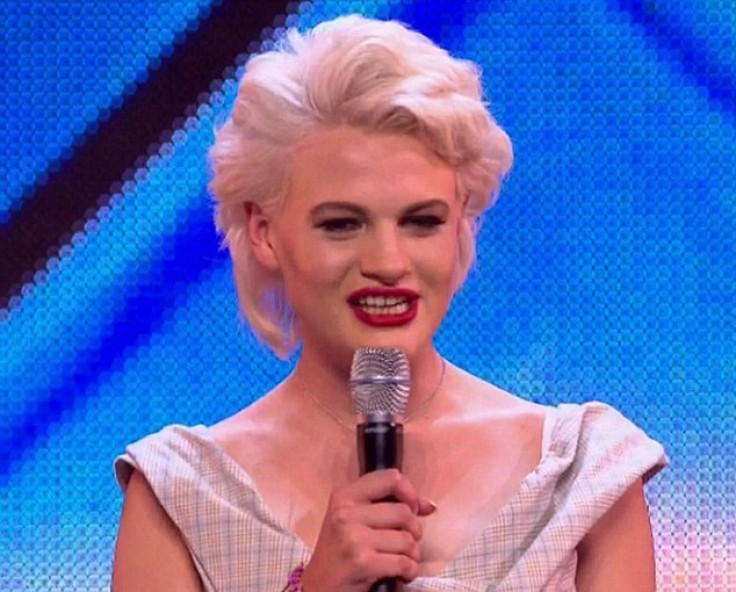 The X Factor's resident blonde bombshell Chloe-Jasmine Whichello has defended herself following allegations of booze and cocaine benders made by a former boyfriend.
Photographer Dave Kai Piper claimed that the Sussex born model had an "addictive personality" and alleged that her all-day drinking and secret drug use ruined their three year relationship.
The 23-year-old has hit back at her ex, stating that his comments are unfounded.
A source told MailOnline: "Chloe and her family are very disappointed and hurt by Dave's claims, having supported him both financially and emotionally over many years during his friendship with Chloe.
"Chloe's modelling work has meant she has visited many interesting places but she chose to stop drinking socially a while ago of her own accord. She is now focused on her singing and doing well in the competition."'
The jibes by Piper are perhaps a reaction to comments made by the aspiring singer who, when asked by head judge Simon Cowell whether she had any pets, joked: "No, but I had a boyfriend that behaved like one."
Chloe won over the judges with her performance on Saturday night's episode of the ITV show.
The eccentric star, who appeared on Naomi Campbell's modelling search show The Face last year, won a standing ovation from the crowd for her sultry rendition of Why Don't You Do Right, from Who Framed Roger Rabbit.
And Chloe found a fan in Cheryl Cole who said: "There's something really fascinating and mesmerising about you ... you're elegant, graceful, you're like old school Hollywood glamour. I love you."
Simon Cowell was similarly impressed by the singer with her old Hollywood style glamour and her plummy accent.
"We've never had anyone like you on the show before. Just in terms of the way you look, the way you sound. I always judge an audition by [thinking], can I remember you? And I'm definitely going to remember you."
© Copyright IBTimes 2023. All rights reserved.