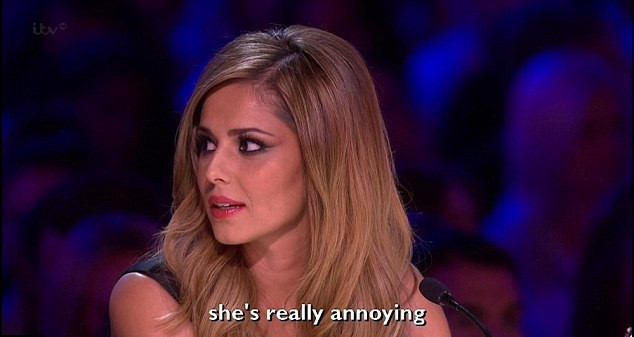 It was as if Glinda the Good and the Wicked Witch of The West had come to meet the wizard at the X Factor live arena auditions, as Chloe Jasmine and Raign took turns to face Simon Cowell.
23-year-old model Jasmine, who hails from Sussex and whose plummy accent betrays her privileged origins, had the judges mesmerised with her rendition of the Peggy Lee song Why Don't You Do Right?
A vision in a pale retro dress, she charmed the judges with her warm and gracious demeanour.
"It's lovely to see you all again... I'm really happy to be here," she said
She won the audience's approval with her bluesy style, with one audience member comparing her to Marilyn Monroe. Cheryl Cole too couldn't hide her fascination for the hopeful singer.
"There's something really, really fascinating and mesmerising about you. You're elegant, graceful. You're like old school Hollywood glamour. I love you," said Cole.
"I love you, too," replied Chloe.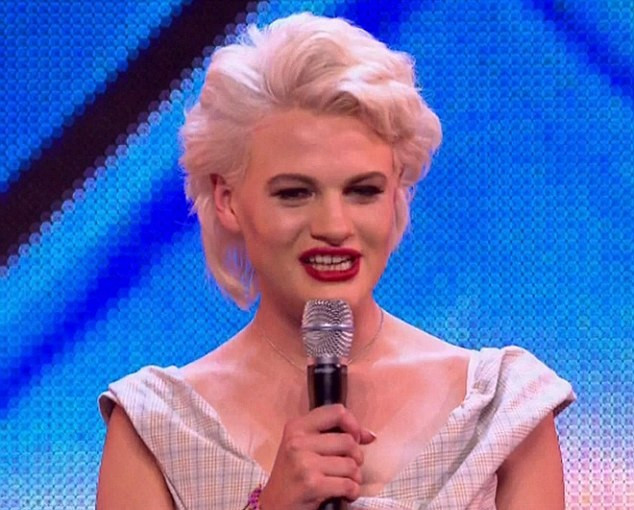 Her experience was in stark contrast with that of Rachel 'Raign' Rabbin.
Taking to the stage in a long black dress with sheer panels and her long hair hanging limply, she irked the judges with her diva like behaviour before she had even sung a note.
When Raign asked for a microphone stand, an unimpressed Cheryl Cole commented: "Anything else? Vodka? Gin and tonic?"'
After performing a song she'd written herself titled Don't Let Me Go, she won praise for her vocal ability and her song writing skills. But Cole couldn't hide her annoyance.
Cowell was quick to pick up on his fellow judge's dislike of the wannabe singer. "For whatever reason, people don't like you before you sing... You do drone on a bit. Describing her dress as 'hideous', he added: "Everything about you was a bad choice."
While Mel B and Louis Walsh conceded that she could indeed sing and voted for her to go through to the next round, Cole was quick to say no.
Casting the final vote Cowell asked: "How do I turn you into Goldilocks instead of the Wicked Witch?"
After Raign resorted again to begging to stay in the competition, Cowell too caved in and gave her the yes she was desperate for.
It was then that Cole made her feelings about the singer clear. "I can't stand her... I couldn't work with her. There's no way. I'm allergic to her," she said to Cowell.
Speaking to the Mail Online after the show, Raign said she was surprised by the reaction of the former Girls Aloud star.
"'I am surprised at Cheryl for not showing a bit more compassion. Clearly, I had an attack of nerves due to not fully understanding the reality show arena, I have never done anything like this before. The X Factor is such a huge platform way beyond anything I ever imagined.
"Considering Cheryl found success from Pop stars the Rivals, I would have thought out all the judges she would know how nerve racking it is to be on a talent show stage and how this can affect your performance," said a disappointed Raign.
"Based on this, I think Cheryl as my mentor wouldn't be a good fit."