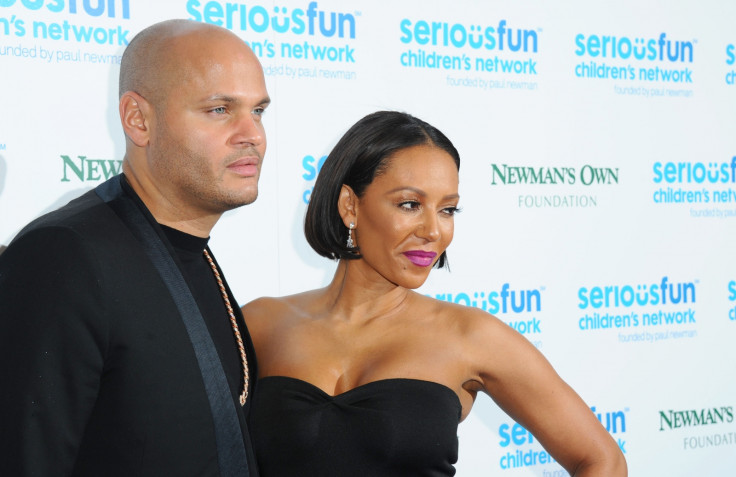 The home of Melanie B's ex Stephen Belafonte was raided by federal agents on Friday (31 March) it has been reported.
Video footage obtained by TMZ reportedly captures the moment the producer, 41, was met by agents from the Department of Alcohol, Tobacco and Firearms as he arrived at his Hollywood Hills home.
In the video footage Belafonte is seen being patted down by officers.
One of the officers asks him: "What's your name?" Looking shocked he replies "Stephen, Stephen Belafonte. The officer proceeds to question him asking: "You're not carrying any weapons are you?" to which he replies: "No, nothing" before they enter the property.
"'Put your hands behind your back- I'm just going to hold them so they don't drop," the officer is heard saying.
The officers then emerge from the property without taking the father-of-two into custody. Mail Online reports. As he prepares to leave in a car, Belafonte tells the cameraman, that he has 'no idea' why his house was searched.
"I was never in cuffs. They didn't detain me. They just asked me questions real quick," he said. "I have no idea what's going on -maybe they were pranking or swatting."
According to TMZ the agents were 'looking for firearms.' The search comes after his brother Jeremiah Stansbury, 43, revealed that Mel B - who recently announced she is divorcing her husband of ten years - felt 'nervous' about the presence of a firearm in their household.
He told The Sun: "In America keeping guns is normal but I remember one of the maids telling me that Mel was confused about why he needs one. She seemed to be a bit nervous about it," he added.
The former Spice Girl announced she is filing for divorce citing 'irreconciliable' differences. The couple have a daughter, five-year-old Madison, together.